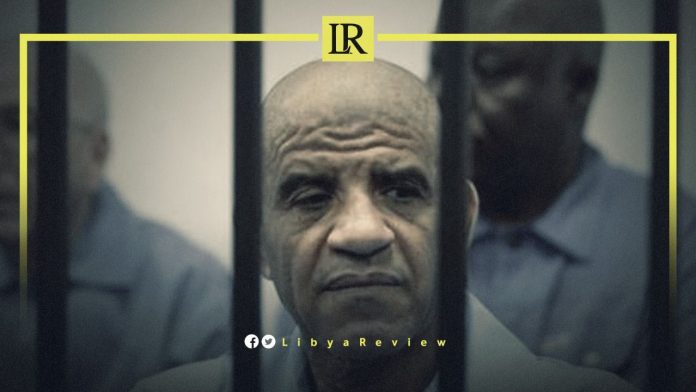 A number of southern Libyan tribes warned the government against harming Major General Abdullah Al-Senussi. The tribes also condemned the extradition of former intelligence officer, Abu Ajila Masoud to the United States.

In a statement, during a protest in Sirte, they said: "We call on all the masses of the south, to hold a protest on Sunday, in front of the Jumhouria Bank in Ubari, to defend Major General Abdullah Al-Senussi.

"We give the government 48 hours to hand our sons over to the Libyan tribes, otherwise we will cut off oil and gas supplies, and we will arrest all those that contributed to the sale of the country and the people. We warn against harming Abdullah Al-Senussi, Abdullah Mansour, Mansour Daou, Ahmed Ibrahim, and all prisoners. We demand that Abu Ajila Masoud be returned to his family," the statement read.

"We refuse to hand over everyone in prison, otherwise Fezzan will have its word and cut off everything, and we demand the departure of failed governments," they stressed.

The tribes said in their statement that "Libya is living through its most dangerous days, and it is led by a family of thieves who are selling its people. We will not allow the sale of what is left of the country and men. We hold you accountable for the safety of our sons, and we call on the international community to intervene immediately and end this crisis."

Last month, the daughter of Al-Senussi stated that the family was holding the Libyan government responsible for her father's health condition.

Sarah Abdullah Al-Senussi said: "We, the family of the struggling prisoner, Abdullah Al-Senussi, deny all rumours spread about him on social media."

She added that "everyone knows our father's health condition, which is worsening day after day. The medical committee of the Ministry of Justice is still being prevented from visiting him, despite all the repeated and continuous attempts."

"Why are they prevented from visiting him and who is behind this matter? We hold all government agencies and external parties interfering with Libyan affairs for what is happening, and what will happen given the deterioration of his serious and worsening health condition," she added.