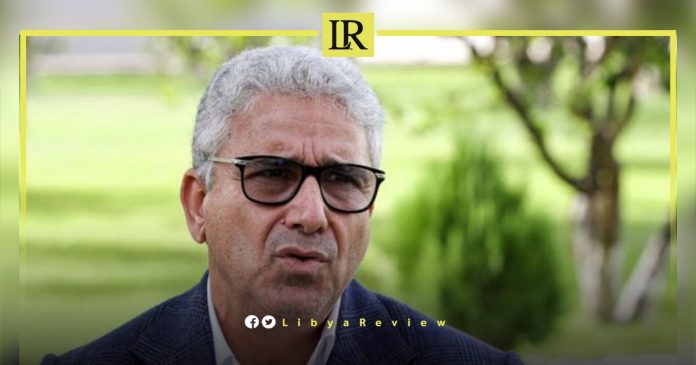 The Libyan Parliament-designated Prime Minister, Fathi Bashagha urged Italy's energy giant, ENI to immediately stop negotiations with the "illegitimate" management of the National Oil Corporation (NOC) and the Government of National Unity (GNU).

"To the leadership of Eni. It has come to our attention that you have entered discussions with the current illegitimate management of NOC and the former Government of National Unity whose mandate expired last December," Bashagha said in a statement on Monday.

"The purpose is to amend the shares of participation in the Libyan offshore areas, to the major detriment of Libya's sovereign interests and those of its people," he noted.

"We ask that you immediately cease from pursuing these measures which will harm the common and historical relations between Libya and Italy," Bashagha added.

He warned, "those who waive the rights of Libyans and exploit our great nation at a time of difficulty will bear the legal and moral responsibility."

In October, the Head of the NOC, Farhat Bengdara said that they have agreed with Italy's Eni and the British Petroleum Company (BP) to begin extracting natural gas from a Mediterranean gas field believed to be bigger than Egypt's huge Zohr field.

In statements to Skynews Arabia on the sidelines of an industry conference in Abu Dhabi, Bengdara said that Eni will invest $8 billion to develop natural gas fields in western Libya.

He added that Libya expects between $35 billion and $37 billion in oil revenue this year, and that it has proven natural gas reserves that exceed 80 trillion cubic feet.

Eni has been working together with the Italian government to clinch deals with alternative gas suppliers, in the face of increasing uncertainty over supplies from Russia.

According to the Upstream oil website, this comes at a time when Libya aims to complete the review of its financial system by the end of 2022, to attract investors to the country. Libya is discussing projects worth $7.5 billion dollars, which aim to provide additional gas to Europe, which is attempting to wean off of Russian gas supplies.