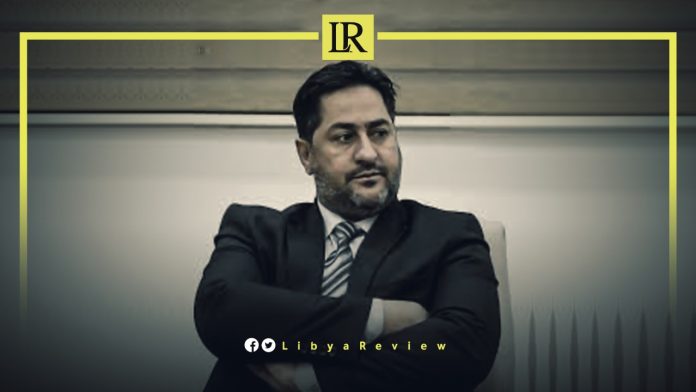 Member of the Libyan Parliament, Saeed Imgheib confirmed that the Head of the Government of National Unity (GNU), Abdel-Hamid Dbiba "may hand over other personalities, after he handed over Abu Ajila Masoud to the US."
In press statements, Imgheib said: "The handover of Abu Ajila Masoud is a dangerous precedent, and the Libyans must take to the streets to overthrow the outgoing government."
"Dbaiba is trading the blood of Libyans and the sovereignty of the Libyan state. He does not have a capacity after the withdrawal of confidence from his government {by Parliament}."
Members of the United Nations Security Council (UNSC) expressed their "deep concern at the persistent political deadlock in Libya, and disappointment at the lack of progress, which continues to risk the achievement of stability and the unity of the country."
In a statement issued by the Council President, Ruchira Kamboj, on Tuesday, the UNSC reiterated its call on all Libyan parties and key stakeholders to engage in a dialogue.
The Council called for all actors to "preserve the prevailing calm on the ground, and to come together under United Nations auspices to agree swiftly a path forward, to finalize the political settlement, including the constitutional basis. This is to conduct free, fair, transparent and inclusive national presidential and parliamentary elections as soon as possible across the country."
The members reiterated their "strong support for the people of Libya to determine who governs them through elections, and to ensure this legitimate demand is heard through the political process."
The statement added that the Security Council is "committed to supporting inclusive intra-Libyan dialogue aiming at forming a unified Libyan government able to govern across the country, and representing the whole of Libya's people."
They underlined the importance of an inclusive, comprehensive national dialogue and reconciliation process based on the principles of transitional justice.
They also stressed the importance of providing a safe environment for civil society organizations to work freely, and to protect them from threats and reprisals.
The UNSC reaffirmed the importance of establishing a Libyan-led mechanism bringing together stakeholders from across the country to set spending priorities. This is to ensure oil and gas revenues are managed in a transparent, equitable, accountable manner to benefit the Libyan people and with effective Libyan oversight.
They called on all parties to uphold the 23 October 2020 ceasefire agreement and reiterated their call on all parties to accelerate the full implementation of its provisions, including the withdrawal of all foreign forces, foreign fighters, and mercenaries from the country without further delay.
They recalled the need to plan for security sector reform and to progress towards the demobilization, disarmament and reintegration of armed groups, as agreed by the 5+5 Joint Military Commission (JMC) on 8 December.