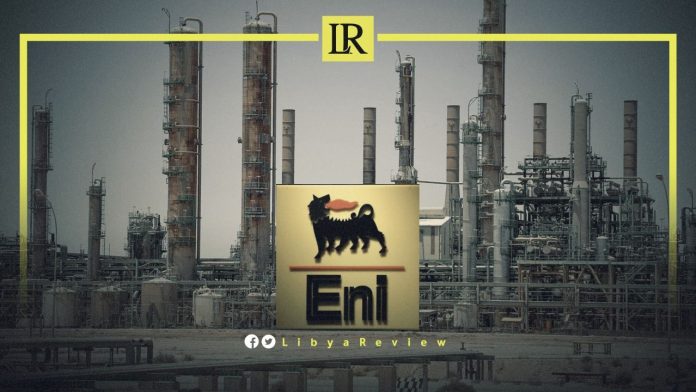 Libya has succeeded in attracting new investments exceeding $8 billion dollars by the Italian company, Eni in the gas sector.
In a statement on Wednesday, the Libyan National Oil Corporation (NOC) stated that an investment of $8 billion dollars will "once again bring Libya to the fore and will attract investors from the oil and gas sector, which will lead to the progress of the economy, creating many job opportunities, and increasing levels of income."|
It added this after the recent controversy regarding the percentage obtained by Eni in negotiations for the two offshore facilities (A and E). It clarified that the news circulating online was false.
Libya has recently experienced a recovery in oil production, with it currently standing at around 1.2 million barrels per day. This followed a deal between rival political factions to lift an oil blockade, but this recovery has been limited by the ageing infrastructure and a lack of funds. The government is therefore keen to attract major oil companies such as Eni and BP.
The NOC is currently trying to complete a deal with Eni to access around 80 trillion cubic feet in proven gas reserves, by developing fields. It is discussing the prospect of TotalEnergies and BP investing in the country's renewable energy generation capacity in return for gas.
In October, the Head of the NOC, Farhat Bengdara said that they have agreed with Italy's Eni and BP to begin extracting natural gas from a Mediterranean gas field believed to be bigger than Egypt's huge Zohr field.
In statements to Skynews Arabia on the sidelines of an industry conference in Abu Dhabi, Bengdara said that Eni will invest $8 billion to develop natural gas fields in western Libya.
He added that Libya expects between $35 billion and $37 billion in oil revenue this year.
Eni has been working together with the Italian government to clinch deals with alternative gas suppliers, in the face of increasing uncertainty over supplies from Russia.
According to the Upstream oil website, this comes at a time when Libya aims to complete the review of its financial system by the end of 2022, to attract investors to the country. Libya is discussing projects worth $7.5 billion dollars, which aim to provide additional gas to Europe, which is attempting to wean off of Russian gas supplies.