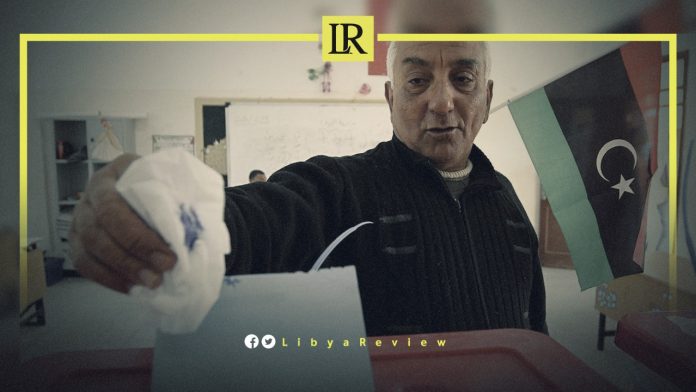 A member of Libya's High Council of State (HCS), Saad bin Sharada stressed that "forming a unified government that controls the whole country is a necessary step for holding Presidential and Parliamentary elections."

In press statements, bin Sharada said that "given the failure of the HCS and Parliament to reach a consensus on a constitutional basis, the only way out is to reconvene alternative dialogues, similar to the Libyan Political Dialogue Forum (LPDF) held in Geneva, according to Article 64 of the Political Agreement."

Bin Sharada indicated that HCS members agreed to postpone the decision to establish a Constitutional Court, until after the completion of the constitutional basis or the constitution.

Last week, Libya's Parliament retracted a law to establish a constitutional court in the eastern city of Benghazi following the controversy.

This came in a joint statement issued by the Parliament and the HCS

"We agreed not to issue the law establishing the Constitutional Court so that it does not conflict with the outcomes of the constitutional rule," the statement said.

"This statement comes as a reassurance to all political parties regarding the controversy over the aforementioned law," it added.

On 7 December, HCS Chairman, Khaled Al-Mishri suspended communications with Parliament Speaker, Ageela Saleh until the law was revoked.

The two rivals have been conducting negotiations for months to agree on a constitutional basis for elections in the war-torn country.

Libya has been in chaos since a NATO-backed uprising toppled longtime leader Muammer Gaddafi in 2011. The county has for years been split between rival administrations, each backed by rogue militias and foreign governments.

The current stalemate grew out of the failure to hold elections in December, and the refusal of Prime Minister Abdel-Hamid Dbaiba, who is leading the transitional government, to step down. In response, the country's eastern-based Parliament appointed a rival Prime Minister, Fathi Bashagha, who has for months sought to install his government in Tripoli.