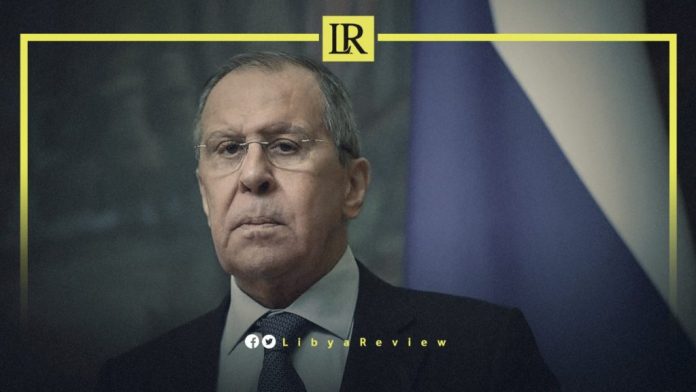 Russian Foreign Minister, Sergey Lavrov accused the United States of "pushing Libya and other countries to the abyss," recalling the interventions in Iraq and Afghanistan.
During his meeting with the Heads and Directors of the Russian media on Monday, Lavrov strongly criticized the US intervention in "countries that are tens of thousands of miles away from it, under the pretext of a threat."
"The matter led to many tragedies on the economic and social levels, and led to the death of more than a million civilians, and pushed those countries to the brink of the abyss," Lavrov said, according to Russia Today.
In May, Lavrov attacked the "hypocrisy of the West," when it intervened militarily in Libya and other regions under American pressure, amid international inaction.
Lavrov has stated that the Russian private paramilitary company, Wagner Group is present in Libya and Mali on a "commercial basis."
In an interview with Italian television Mediaset, Lavrov reiterated Moscow's position that Wagner "has nothing to do with the Russian state."
"My dear colleague Jean-Yves Le Drian, as well as (EU diplomacy chief) Josep Borrell in September 2021, told me directly that Russia had nothing to do in Africa, neither by the state means nor by private means, because Africa is an area (of interest) of the EU and France," he said.
"We also explained that in Libya, this private military company was invited by the authorities in Tobruk, where the Parliament is located. They are present there on a commercial basis," the Russian diplomat added.
Since the 2011 revolution in Libya, Russia has accused the United States and NATO of spreading chaos in Libya in the wake of a military intervention that overthrew the late Colonel Muammar Gaddafi.
Moscow and Washington are exchanging accusations regarding the Libyan file. While Russia indicates that its rival is seeking to plunder Libya's resources, the United States warns of the destabilizing role of the Wagner group in Libya.