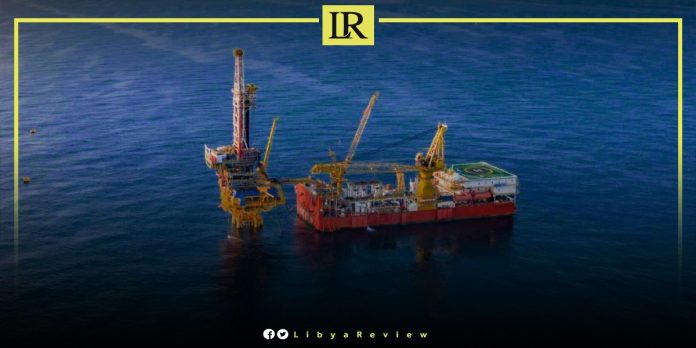 Libya's National Oil Corporation (NOC) urged the government to formally protest to Greece, and relevant organizations against exploration in the disputed maritime areas between the two countries.

In a letter addressed to the Prime Minister of the Government of National Unity (GNU), obtained by Libya Review, the NOC said that it will send a letter to ExxonMobil, to stop its exploration activities in the blocks located in Libyan waters.

It suggested the formation of a permanent technical committee headed by the NOC, and a member of the Foreign Ministry. This is to "follow up and monitor the infidelity of exploratory activities in the maritime areas of the countries surrounding Libya."

"The Corporation will re-process the seismic data related to the maritime border areas, especially the areas adjacent to point 16 of the Greek-Italian agreement," the NOC said in the letter.

It also suggested that the Libyan state announce an official position towards any exploratory activities in the maritime areas, whose borders have not been agreed upon, and are still in dispute with neighbouring countries.

Last month, the Libyan Foreign Ministry denounced Greece's "irresponsible acts" in the Mediterranean, in December. The Libyan Foreign Ministry claimed that Athens had contracted with some international companies to conduct gas and oil exploration in the disputed Libyan-Greek maritime borders, specifically to the south and southwest of Crete.

The Foreign Ministry stated that "it will continue to defend Libya's maritime borders with all possible legal and diplomatic means."

The statement noted that there are reports that proved the validity of the research and exploration work for Greece's oil and gas exploration. This is being carried out by the ship, SANCO SWIFT in the eastern Mediterranean.

"Greece is working hard to exploit the Libyan crisis and impose a fait accompli in defining the Libyan-Greek maritime borders," the statement said.

Meanwhile, Turkey's Foreign Minister Mevlut Cavusoglu said in December that Ankara, along with the Tripoli-based GNU in Libya, had moved together to protest against seismic surveys and drilling that Greece will carry out south of Crete, according to Greece's Ekathimerini newspaper.

In his speech at the Turkish parliament's budget debate, on Tuesday, the Turkish foreign minister criticized Greece's objections to the Turkish-Libyan memorandum on hydrocarbons signed in Tripoli in October.

"In view of Greece's decision to carry out hydrocarbon activities in southern Crete, Libya took steps to defend the Maritime Jurisdiction Agreement it signed with Turkey. Again, curiously, Greece complained to the United Nations about the Hydrocarbons Agreement we signed with Libya in October," he noted.