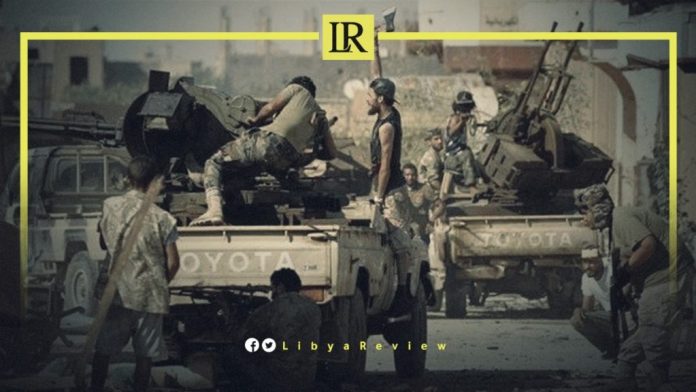 On Friday, the US Africa Command (AFRICOM) expressed its concern about the armed clashes, and the continuation of violence in western Libya.

According to Libya's Abaad News, AFRICOM urged all armed groups to refrain from violence. It also called on "all Libyan political leaders to realize that seizing or retaining power through violence will only harm the Libyan people."

Notably, violent clashes erupted between armed groups in Al-Ajilat city, western Libya, on Tuesday. This prompted the authorities to suspend studies in the city, until further notice. Gunfire and explosions were heard in the city, as the warring sides used light and heavy weapons, media reports said.

A child was killed by a stray gunshot, as armed clashes intensified between Libyan militias in the clashes. The child was taken to the Al-Nawaran Hospital, but succumbed to his wounds a few days later. The child's identity has not been revealed yet.

An official from the hospital administration said in a statement to Libya 24 News that the child was treated in the city of Al-Ajailat, and his condition was very critical.

"The paramedics found him lying in a farm in the Shubaikah area of Al-Ajailat, succumbing to his injuries. The paramedics confirmed that they had no additional details about his identity, or the circumstances of his injury," the medical source added.

He confirmed that the hospitals in the city of Al-Ajailat had refused to receive the child due to his critical condition, the lack of necessary facilities, and the suspension of surgeries at Al-Zawiya Medical Center.

"Humanly, we could not refuse to receive the child, because every delay poses a threat to his life," the official concluded.

Western Libya continues to suffer from the control of militias, as Tripoli witnessed several waves of insecurity and clashes between armed militias.