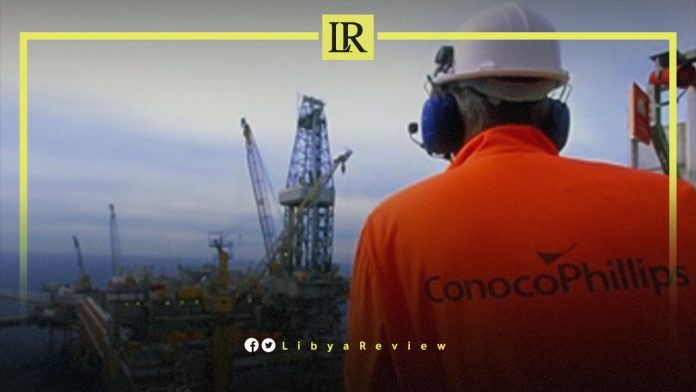 The Vice President of International Government Affairs and Political Risk at ConocoPhillips, Josh Corless confirmed that the company wants to continue investing in Libya.

During his meeting with Oil Minister, Mohamed Aoun, Corless added that ConocoPhillips is "ready to provide technical assistance, and that the situation in Libya is heading toward improvement."

Aoun discussed the history of the Libyan oil sector, and the mechanisms of joint cooperation between international companies operating in Libya, the Ministry of Oil, and the National Oil Corporation (NOC).

The meeting also touched on the principle of establishing transparency in transactions and procedures, within the oil and gas sector.

He stressed the need to quickly implement projects that will increase production rates, such as the North Gallo project, and plot NC 98.

The two emphasized the continuation of contacts and consultations to overcome the challenges facing ConocoPhillips, and other companies in carrying out their obligations.

In November, France's TotalEnergies SE and ConocoPhillips completed their joint acquisition of Hess' 8.2% stake in Libya's Waha concessions.

This takes TotalEnergies' interest in the concessions from 16.33% to 20.41% the company said in a statement.

The acquisition "reflects TotalEnergies' commitment to supporting Libya's NOC in its efforts to restore and increase the country's oil production, together with reducing gas flaring to increase supply to power plants for additional electricity supply."

TotalEnergies, which has been operating in Libya since 1954, first acquired the stake from Marathon Oil in 2018. This gave it access to reserves and resources in excess of 500 million barrels of oil, with immediate production of about 50,000 barrels of oil equivalent per day.