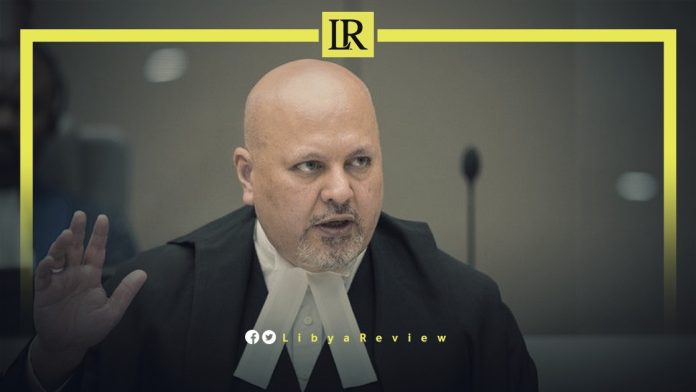 The Prosecutor of the International Criminal Court (ICC), Karim Khan welcomed the arrest of the Head of a major human trafficking network in Libya, Kidane Z. Habtemariam.

Khan's office expressed its pleasure to have contributed to the arrest warrant, via cooperation with national and international partners.

Notably, the international operation to apprehend Habtemariam in Sudan, who is described as "the world's most sought" human smuggler was described in detail by the United Arab Emirates.

A camp in Libya where, Kidane Zekarias Habtemariam allegedly operated was the scene of the kidnap, rape, and extortion of hundreds of East African migrants trying to reach Europe.
Habtemariam is subject to two Interpol red notices, by Ethiopia and the Netherlands. He was arrested on 1 January by Sudanese police, in coordination with UAE authorities, UAE Interior Ministry official Saeed Abdullah Suwaidi told reporters, according to Channels TV.

The Eritrean, on Interpol's radar since 2019, earned a reputation for "particularly cruel and violent treatment of migrants", Interpol said.

"We have now shut down one of the most important trafficking routes into Europe, which illegally moved thousands of migrants from Eritrea, Ethiopia, Somalia, and Sudan, through Libya and into Europe," Suwaidi said in a statement.

According to Suwaidi, Habtemariam was apprehended as a result of a joint UAE and Interpol investigation. This began last year, and monitored his brother's illegal financial transactions.

The Eritrean will now stand trial in the UAE for money laundering. After the case is concluded, officials will consider his extradition, Suwaidi added.

Habtemariam was detained for a year following his arrest in Ethiopia in 2020, he fled and was later given a life sentence in absentia.

Suwaidi stated that finding the remainder of Habtemariam's network after his arrest was "only the beginning," and the UAE is in talks with Interpol about opening a new investigation into another significant human trafficker.