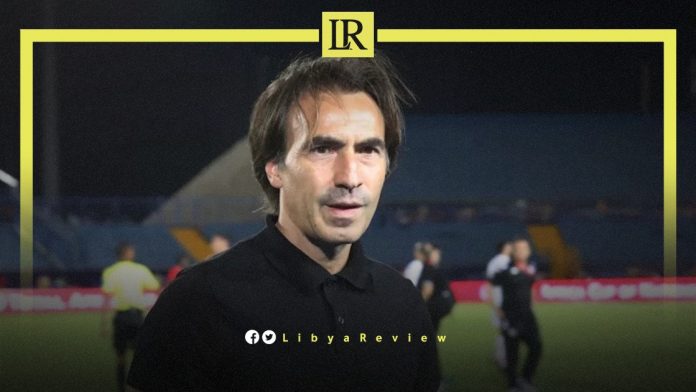 On Saturday, Libya's Head Coach, Corentin Martins said that they will do their best during today's encounter against Ethiopia, to end on a high at the TotalEnergies African Nations Championship (CHAN) in Algeria. This is despite the disappointment of being the first team to miss out on qualification to the knock-out phase of the competition.

The Frenchman is eager to finish a disappointing campaign on a good note, after suffering two successive defeats to hosts Algeria and Mozambique in Group A.

This means the Mediterranean Knights, who won the tournament in 2014, are unable to progress from the four-team group, but will use Saturday's clash with Ethiopia to prove their status.

"For two reasons we want to finish well. First, because we defend Libya and give honour to the flag, and the other for sporting reasons," Martins said at the pre-match press conference on Saturday.

"So the goal tomorrow is to do our best to win, even if we have no chance to qualify. All was not lost in the previous games. A few things didn't go right in those matches. We have nothing to lose, but we must also try to show Libyan determination. We will do everything to win against Ethiopia."

Martins dismissed speculation that he would rotate his team, to give the chance to the benchwarmers who did not play in their previous matches. "I will play my best team, to give us the chance of winning the game."

He answered questions regarding his contract, stating that the team was a work in progress, and that there are forthcoming competitions after CHAN. "I am here till the end of February. This competition will finish in early February, and there are AFCON qualifiers matches in March so we will see what happens," he added.

Veteran forward, Ali Salama also assured they will do better after an unconvincing display in Algeria.

"The below-par performance in this tournament will not have any effect on our team during the AFCON 2023 qualifiers which starts in March," Salama stated.

Libya takes on Ethiopia at the 19 May 1956 Stadium, on Saturday at 19:00 GMT.