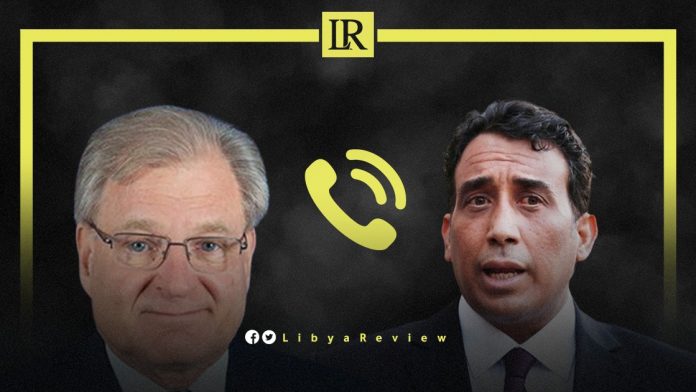 The Head of the Libyan Presidential Council (PC), Mohamed Al-Mnifi briefed the US Special Envoy to Libya, Richard Norland on the efforts to break the political stalemate.
Al-Mnifi received a telephone call from Norland, and the two sides discussed the PC's efforts to "advance the political process, in order to achieve the aspirations of Libyan people to hold elections as soon as possible "
According to the statement, Norland affirmed US support for the Presidential Council in the national reconciliation project, and the progress it has made through the recently preparatory forum.
Earlier this month, Al-Mnifi met with the Commander-in-Chief of the Libyan National Army (LNA), Field Marshal Khalifa Haftar in Cairo.
Libyan and Egyptian sources confirmed to Asharq Al-Awsat that the meeting, which took place under Egyptian auspices, discussed "efforts to resolve the crisis related to the postponed Presidential and Parliamentary elections."
The sources, who asked not to be identified, indicated that they also discussed "efforts to unify the military establishment, and the conditions for the LNA to absorb the various militias that remain outside the legitimacy of the state."
Last week, 48 Presidential candidates in Libya launched an initiative aimed at holding the postponed elections.
The candidates announced that they had handed over their initiative to the United Nations Envoy to Libya, Abdoulaye Bathily. They called on the international community to adopt it as a roadmap to end the transitional stages in the country.
The initiative suggests temporarily granting legislative authority to the Supreme Judicial Council, and forming a miniature government.
It includes a roadmap with specific dates to reach the elections, which could not be held on 24 December 2021, due to disagreements between rival parties regarding election laws and candidates.
The initiative calls for handing over power to the elected President and Parliament, within a period not exceeding nine months.