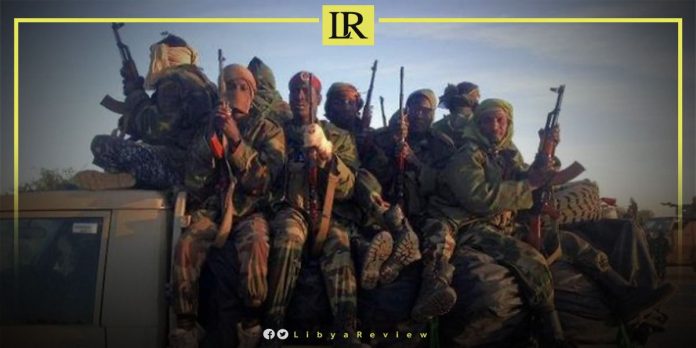 On Thursday, a Chadian mercenary group, known as the Union of Forces for Democracy and Development, announced its withdrawal from southern Libya.

The withdrawal comes shortly ahead of a UN-sponsored meeting regarding foreign fighters stationed in Libya, who come from neighbouring Sudan, Chad, and Niger.

In a statement, the Chadian rebel group, led by General Mohamed Nouri, announced that they had begun departing from Libya into Chad. They indicated that this comes in the implementation of the terms of the Doha peace agreement. This was between the Chadian government and rebel factions, and was signed in August 2022.

Ramadan Al-Tuwaijer, a Libyan legal expert, said that "all Libyans now call for the removal of all forces, and to end the presence of foreign bases in the country, without exception."

In press statements, Al-Tuwaijer called for Libya to "establish balanced and strong relations with various international parties based on respect for the mutual sovereignty of states and the exchange of interests."

He also highlighted the importance of Libya "taking a neutral stance towards international conflicts. This is required by the national interest and the existential security of Libya."

The withdrawal sheds light on the remaining militants deployed across the country, especially in Western Libya.

Libyan politicians believe that the issue of foreign forces and mercenaries, who have been present in Libya since 2014 has become managed by international bodies.

The UN Envoy to Libya, Abdoulaye Bathily, announced last week that they would hold a conference in a neighbouring country, to discuss further withdrawals.

Chad's warring factions signed a peace agreement, sponsored by Qatar in August 2022. In order to put an end to the war that has been going on for years.

A delegation from the transitional government, representatives of 30 political and military opposition movements, and representatives of the African Union as well as international and regional organizations took part in the signing of the agreement.
The Libyan Foreign Minister, Najla Al-Mangoush also attended the signing ceremony in Doha.