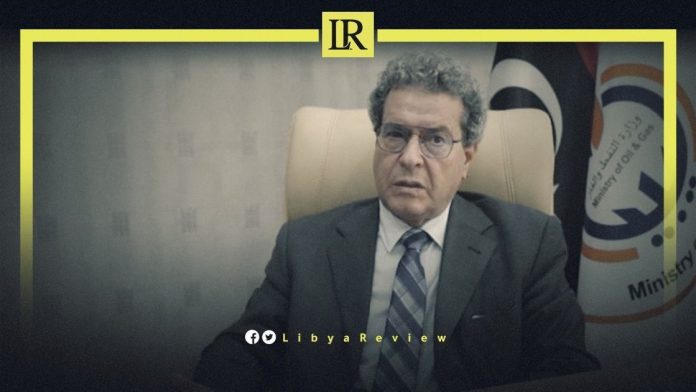 The Libyan Minister of Oil and Gas, Mohamed Aoun stated that Libya "does not have a surplus of gas to export."

In press remarks, Aoun noted that about "300 million cubic feet of gas are exported to Italy daily, and Libya still needs gas to operate power plants.

He revealed that there are "plans to contract with foreign companies to explore for oil in several regions. That will be based on competitive terms."

Last year, Aoun told Bloomberg that Libya is trying to stay neutral in light of the recent tensions between Russia and the West.

He added that Libya is not able to produce more natural gas, to supply Europe, and the United States may ask other countries to increase their production of gas. "Libya does not have sufficient reserves that are commensurate with any increase in production capable of making any difference," the minister noted.

He pointed out that Libya cannot contribute much to the gas sector. "Despite the agreement with Italy to supply it with Libyan gas, the need for greater energy supplies in Libya in recent years has led to an agreement with Italian companies to reduce the quantities of exported gas, for internal use," Aoun claimed.

Aa well as adding that it may be possible to increase exports in the coming years, "gradually, but not directly today."

Aoun stressed that the solution to the current international crisis, is linked to the Russian control of European gas supplies. He pointed out that gas-producing countries will not be able to compensate for Russian gas. This is because, "they are linked to long-term contracts that cannot be changed overnight in order to supply Europe."

He also told Sputnik in an interview in February 2022 that Libya does not have the ability now to export natural gas to Europe via the 'Green Stream' line. As well as noting that the current production rates are allocated for the consumption of power stations.