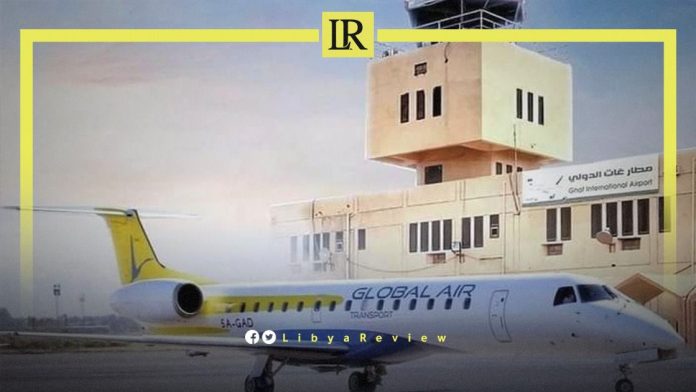 The Mayor of the Ghat Municipality, Ibrahim Al-Khalil, affirmed the readiness of the Ghat Airport to receive planes of the International Airlines Group, starting in February.

In press statements, Al-Khalil added that an agreement has been reached with Libyan Wings Airlines to operate its flights to Ghat Airport, but no date has been set yet.

Last December, Libya's startup carrier, Crown Airlines signed a new contract with the United States (US)-based CPaT Global Company, the world's leading provider of distance learning for the airline and aviation industry.

As per the contract, CPaT will be providing Airbus A320 Aircraft Systems training for their fleet, along with Aviation Specialty Courses (General Subjects). Crown Airlines will also use the CPaT Invent content-design software to tailor content specific to their airline.

"CPaT is thrilled to support Crown Airlines with premium training content for their pilots," said Capt. Greg Darrow, Vice President of Sales. "CPaT is proud to add Libya to our regional footprint in Africa, where we serve many customers."

Crown Airlines is a new airline based out of Tripoli. The company joins a number of Libyan companies all vying for market dominance including FlyOya, Ghadames Air Transport, Air Libya, Buraq, Berniq, Libyan Airlines, Afriqiyah, and Medsky.

In November, Crown Airlines began working with J&C Aero, an aviation design and production company, on cabin refurbishments, fitting premium economy cabins, and aircraft branding support for its first two Airbus A320s. The project was recently completed.

The agreement covers the design and production of a variety of aircraft cabin interior elements, such as seat dress covers, carpets, seat belts, and curtains. The contract also includes galley modifications according to Crown Airlines' specifications.

In addition, the airline has entrusted J&C Aero with the design, production, and installation of the fleet's branded livery.

"We have kick-started the upgrade of our leased A320 cabin interiors for the planned launch of the operation in November 2022. We have completely upgraded the economy-class seat covers, as well as the aircraft cabin carpet, and installed brand-new business-class seats. In addition to the facelift, we have installed Crown's new premium economy cabin class, which offers more legroom, and upgraded airport and inflight services," Ziad Farhoud, the CEO of Crown Airlines added.