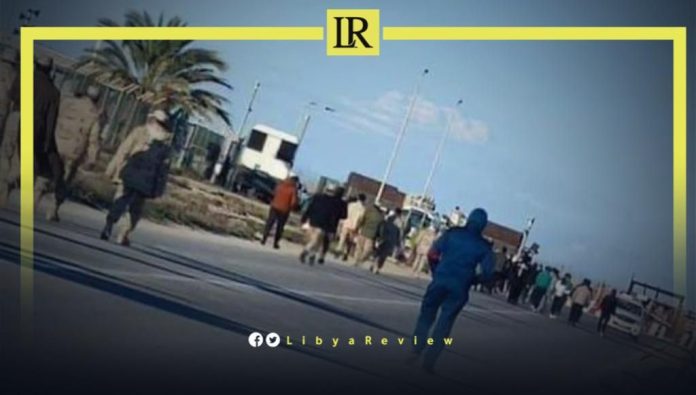 Libyan Protestors stormed the Mellitah Oil and Gas Complex and caused a partial halt to oil and gas exports on Saturday, while the Tripoli-based government was finalising an $8 billion deal with Italian energy giant Eni to increase exports.

"The Mellitah complex has been stormed by protestors who have made it to the control center," said the Union of Mellitah oil and gas workers in a post on Facebook on Saturday.

Sources told local Libyan media that the gas flow to Italy decreased by 50% as negotiations with the protesters continued.

Protests across Libya's oil facilities have been endemic for several years, as different factions fight over the allocation of export proceeds.

Meanwhile, Italian energy giant Eni was in the process of signing an $8 billion gas deal with Libya's state-run National Oil Corporation (NOC) on Saturday as Prime Minister Giorgia Meloni visited Tripoli.

European governments have been scrambling to find alternatives to Russian gas since last year's invasion of Ukraine saw deliveries slashed to less than half their pre-war levels, sending prices soaring to record highs.

Eni said it was the first major project in Libya since early 2000 and involved the development of two offshore gas fields.

A key promise in new deals with any European partners will be to guarantee the security of export facilities and to ensure a stable supply.

Throughout 2022, Mellitah was struck by regular protests and the force majeure announced by the NOC.

The NOC's Head, Farhat Bengdara, expects to achieve net revenues estimated at $13 billion from developing an agreement it signed with the Italian company Eni to explore and share production in the Libyan oil and gas sector.

Bengdara said that the value of the investments included in the agreement amounts to $8 billion within 3 years.

Despite disturbances, Libya's oil revenues rose to 105.5 billion Libyan dinars ($22.01 billion) in 2022 from 103.4 billion Libyan dinars in 2021

Oil and gas exports are still well below levels seen before Libya descended into a lost decade of civil war.