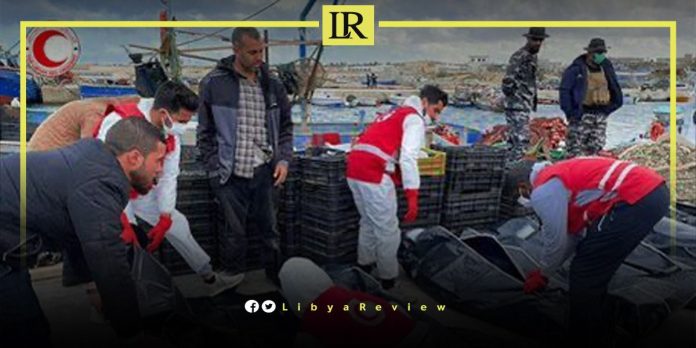 Five migrant smugglers in Libya, including three Bangladeshi and two Sudanese nationals who recently landed in Lampedusa in December, were arrested by the Italian police on Monday for criminal conspiracy.

According to judicial sources, the five are accused of aiding and abetting aggravated illegal immigration, criminal association, torture, and kidnapping for extortion.

The arrests, after warrants were issued by the anti-mafia authorities in Palermo, were carried out on Tuesday and approved by a preliminary investigations judge (GIP) in Agrigento, who ordered that the five be taken to prison.

Some migrants claimed that they were abused during their time in a Libyan safe house, right until they departed for Sicily.

An investigation was launched by police, and coordinated by prosecutors in Palermo, after two migrant landings in Lampedusa on 26 December 2022.

Specialized officers were informed about the existence of an alleged human trafficking ring, mainly of Bangladeshi nationals, investigative sources said.

Subsequent investigations showed that the alleged trafficking victims, were detained inside 'centers' until they paid more money for the crossing to Italy.

Investigations revealed "a criminal network of an international nature" and that "the five identified suspects – three Bangladeshis and two Sudanese – reached Lampedusa last December 26 together with their victims".

The State attorney's office in Palermo stressed that the arrest warrants took into account evidence against the suspects whose "criminal responsibility will be defined in the subsequent phases of a trial, according to the constitutional principle of the presumption of innocence."

Earlier this month, an Italian Coast Guard official stated that 53,000 migrants arrived in Italy by sea, from Libya in 2022. This is an increase of 70% compared to 2021, according to the AKI news agency.

This was stated by Admiral Giuseppe Aulicino, Head of the Plans and Operations Department of the General Command of the Italian Coast Guard. He told a hearing of the Constitutional Affairs and Transport Committees that NGO ships operating on the Cyrenaica-Lampedusa line had rescued more than 11,000 people, 34% of whom departed from western Libya.

He noted that a total of 105,000 migrants arrived by sea in 2022, an increase of 56% over the previous year. 1,401 of them departed from Algeria, and 32,000 from Tunisia, an increase of 60% compared to 2021.

According to the official, there are two flow lines from Libya: the Tripoli region in the West, where 33,000 migrants departed, and the Cyrenaica region in the East, where 20,000 migrants departed. As well as 17,000 migrants coming via the eastern Mediterranean route (Turkey, Egypt, Lebanon, and Syria).