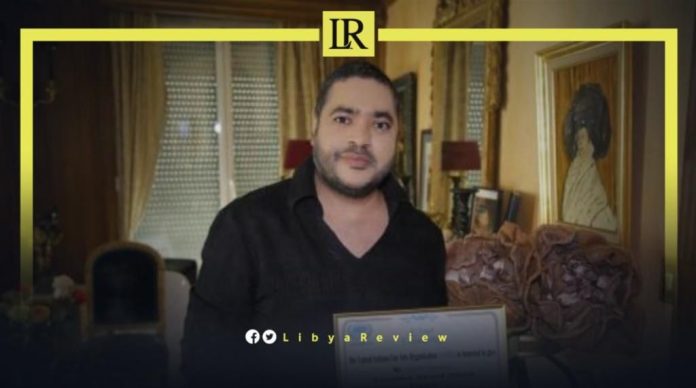 The United Nations Educational, Scientific and Cultural Organization (UNESCO) honoured the Libyan fashion designer, Nabil Younes at the Paris Fashion Week as the best fashion designer.

Younes was honoured as part of the Oriental Fashion show during Paris Fashion Week. He is the only Libyan designer to be honoured in such an event.

Younes' career spans over 20 years, and has participated in various fashion shows, including Paris Fashion Week.

The Libyan designer dealt with a group of the brightest international and Arab stars. Additionally, French President, Emmanuel Macron honoured him as one of the Arab creators residing in France.

Born in Tripoli to Tunisian and Libyan parents Younes' clients and friends come from the four corners of the world. International and Arab celebrities of the likes of Paris Hilton, Monica Bellucci to Sabah, Hend Sabry, Nelly Karim and Haifa Wehbe have stepped out on the red carpet in his gowns, according to the Pashion Magazine.

Younes told the magazine that he is inspired "by museum visits, especially fashion museums, to old movies. The beautiful dresses female fashion icons like Dalida, Oum Kulthom and Sabah wore. I also get inspired by HM Empress Farah Diba and Princess Diana."

"The fashion industry completely changed due to the economy. Before we used to create masterpieces that are worth millions, nowadays shoppers' behaviour has changed as people are more into practical pieces than artistic pieces. But I don't like to indulge in prêt – à- porter, as I prefer haute couture all the way," he added.