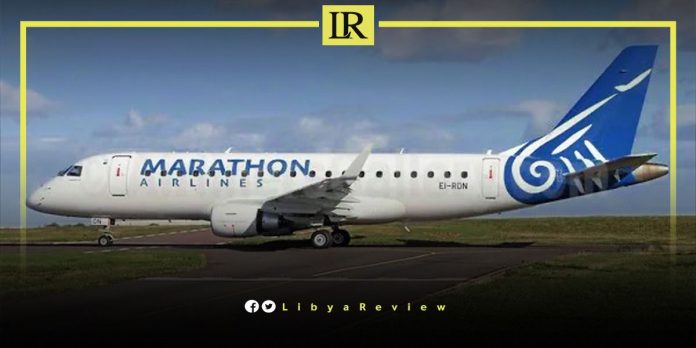 The first flight between Benghazi's Benina Airport to Athens International Airport is scheduled to take place on 2 March, Greece's Ambassador to Libya, Stavros Venizelos confirmed on Thursday. The flight will be operated by Marathon Airlines.

The statements come after the Greek Consulate confirmed that the first trial flight to Benghazi took place on 29 January.

Marathon is planning two flights per week, using its Embraer 175 planes, with a capacity of 88 seats.

Ambassador Venizelos confirmed that the Athens flight will be the first international flight to and from Benina airport, using the new Berniq Terminal.

The Greek diplomat also added that the Consulate in Benghazi was not technically ready to issue visas locally. He noted that the processing company, VFS Global, will start receiving applications in Benghazi, and send them to Tripoli for processing. He hoped visas could be issued from Benghazi by June.

With regards to the EU flight ban, Venizelos hoped the ban would be lifted soon, adding that "there is a new dynamic today with regard to world energy."

Referring to the visits by Greek inspectors over the last year, he said the Berniq terminal now complied with IATA requirements, which might have helped in the decision to resume flights with Athens.

It will be recalled that there had been on and off charter flights run by the Malta-based MedAvia between Tripoli and Malta.

The Malta-based, MedSky Airlines started flights between Misrata and Malta in May 2022, and added flights between Malta and Tripoli on 2 February. The airliner also announced that it had conducted a flight from Berlin to Misrata last Friday.

Last year, the Undersecretary of the Libyan Ministry of Foreign Affairs for Consular Affairs, Murad Hemaima, met with the Chargé d'Affaires of the Greek Embassy in Libya, Ioannis Stamatikos. They discussed reopening the visa application process for both Libyan and Greek nationals.

Hemaima affirmed the government's keenness to strengthen bilateral relations and cooperation with Athens.

Notably, the Libyan Foreign Ministry held meetings with officials of the civil aviation sector to coordinate the resumption of international flights to Libya. This comes as the EU's ban on Libyan airlines remains.