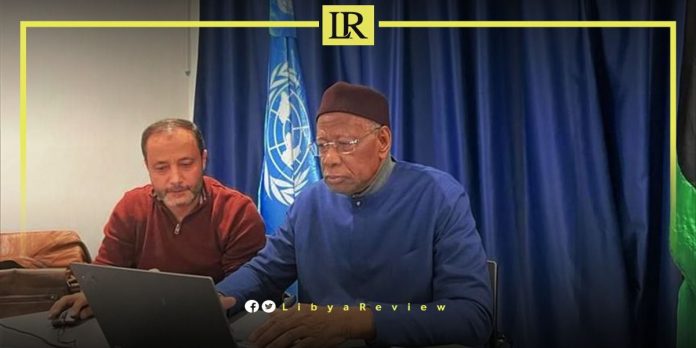 On Monday, the Special Representative of the UN Secretary-General to Libya, Abdoulaye Bathily, called on the Libyan Parliament and the High Council of State (HCS) to "work constructively to finalize the constitutional framework that facilitates the holding of national elections as soon as possible."

"Over the last two days, I spoke with High Council of State Pres. Khaled Mishri & House of Representatives Speaker Ageela Saleh to underscore, again, how critical it is for the two councils to constructively engage & finalize a constitutional framework to facilitate elections," Bathily tweeted.

He also indicated that he had notified both men that he would brief the Security Council on 27 February. This will be on the latest developments in Libya, including the progress made on the constitutional framework.

In the same context, Saleh, stressed the need to complete the constitutional amendment to ensure the unity of the country, and the unification of institutions.

"The country is in urgent need of a constitutional amendment to ensure its unity with unified institutions. Despite the current conspiracies against the country, the Parliament will never abdicate its duties. In order to achieve the unity of our homeland," he said in a special Parliamentary session to vote on the sovereign positions.

In January, Saleh and Al-Mishri agreed to set "a clear and specific" roadmap for elections.

This aims "to organize elections and unify state institutions," according to a joint statement issued by the two chambers.

They met in Cairo on 5 January, and agreed to create a joint committee to refer the constitutional document to the two chambers for approval.

Libya has been in chaos since a NATO-backed uprising toppled longtime leader Muammar Gaddafi in 2011. The county has for years been split between rival administrations, each backed by rogue militias and foreign governments.

The current stalemate grew out of the failure to hold elections in December, and the refusal of Prime Minister Abdel-Hamid Dbaiba, who is leading the transitional government, to step down. In response, the country's eastern-based Parliament appointed a rival Prime Minister, Fathi Bashagha, who has for months sought to install his government in Tripoli.