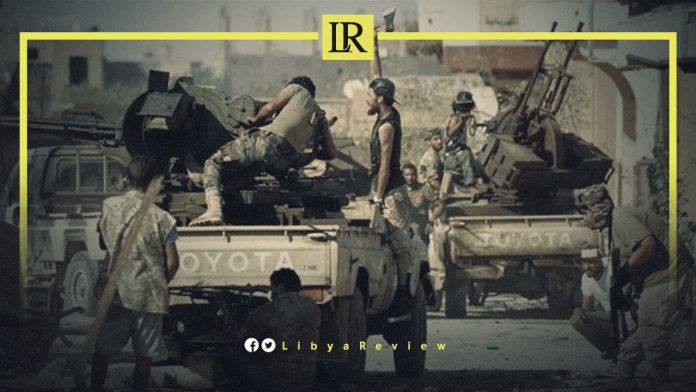 The National Commission for Human Rights in Libya (NCHRL) expressed its denunciation and regret over the violence, armed clashes, and intimidation of the civilians taking place in Al-Zawiya, northwest of the country.

The Commission's Chairman, Ahmed Hamza said that the "complete chaos and the spread of crime in Al-Zawiya is very unfortunate."

"There is no sense of legal and national responsibility by the government and the Ministry of Interior in achieving security and stability, and ensuring the protection and safety of citizens from such unfortunate events," he added.

Sources reported that the clashes resulted in the killing of two young men, Marwan Belgassem Daraa, and Asim Al-Senussi.

"As a result of the continuation of the armed clashes from late night hours until this moment, we call on all residents not to move, and pass through internal streets except for necessity," claimed the National Safety Authority.

Notably, violent clashes with medium weapons have renewed in Tripoli, between armed groups affiliated with the outgoing Government of National Unity (GNU).

Local media broadcasted footage of the clashes, which took place on Monday in the Karimiya area, south of Tripoli.

Clashes also broke out in the vicinity of the Tripoli International Airport between armed groups competing for control in the area, affiliated with the Ministries of Interior and Defence.

According to Al-Sharq Al-Awsat newspaper, eyewitnesses said that the clashes were due to the refusal of an armed group from the city of Al-Zawiya to remain stationed at the airport road gate. This led to fighting with a group from the city of Zintan.

However, local mediation by some notables of the city of Al-Zawiya succeeded in reopening the Coastal Road, hours after it was closed.