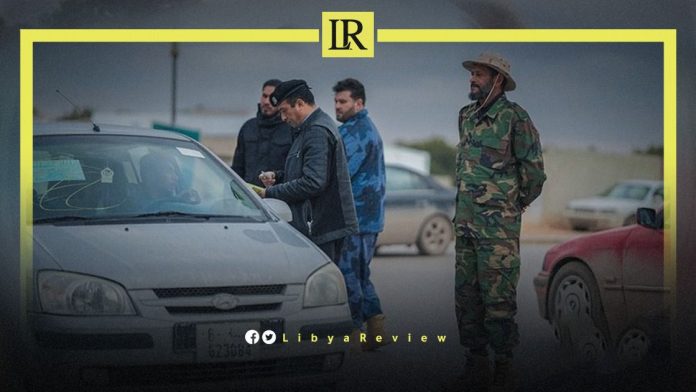 The Interior Ministry of the Parliament-designated government agreed to cooperate with the Libyan National Army (LNA), to tighten security in Benghazi.

The Undersecretary of the Interior Ministry, Faraj Egaim met with the Head of the Anti-Terrorism Prosecution, Colonel Issam Adbish. They agreed to work together to control the spread of weapons, and to support and assign police stations to arrest wanted persons.

Egaim called for concerted efforts and joint coordination between the police and the army.
The meeting was attended by a number of security and military leaders in Benghazi.

Earlier this week, the Interior Ministry denounced the UN's "dealings with the rival Government of National Unity (GNU) led by Abdel-Hamid Dbaiba, and its coordination with it regarding holding the elections."

The Interior Ministry of Fathi Bashagha's government said that the GNU's "influence does not exceed the capital, Tripoli."

This comes in response to the meeting of the UN Envoy to Libya, Abdoulaye Bathily with the acting Minister of Interior of the GNU, Emad Trabelsi. He affirmed the ministry's readiness to "secure and protect the elections."

The Interior Ministry said in a statement that "the promotion and publishing of the meeting with the rival government lacks credibility, and contradicts the Libyan reality." It called on the United Nations Support Mission in Libya (UNSMIL) to "respect the Security Council's decision, and its tasks in charge of mediation between all Libyan parties."

Libya has been in chaos since a NATO-backed uprising toppled longtime leader Muammar Gaddafi in 2011. The county has for years been split between rival administrations, each backed by rogue militias and foreign governments.

On 10 February 2022, the Libyan Parliament announced the unanimous appointment of Fathi Bashagha as the new Prime Minister. But Dbaiba warned that the appointment of a new interim government could lead to war and chaos in the country. He renewed his pledge to only hand power over to an elected government.