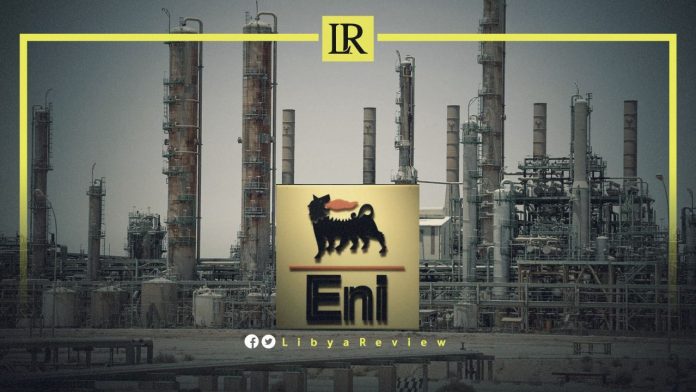 Eni, Italy's energy giant has decided to proceed with an $8 billion dollar gas project in Libya, despite security worries about doing business there. This would be Libya's first significant hydrocarbon deal in 23 years.
In a report published by Petroleum Economist, the project, named Structures A&E, is a joint venture (JV) with Libya's National Oil Corporation (NOC) at the Bahr Essalam offshore field, holding an estimated 6tn ft3 of gas.
Eni first began exploring the site, 75km off the coast in 2008, but chaos and civil war have seen perpetual delays. Analysts say the decision to finally ink the project is down to the "Russia Effect", Europe's thirst for gas after imposing sanctions on Moscow.
"Italy needs the gas, they have got a market," said John Hamilton, Director of London consultancy Cross-border Information. "Everybody knows Europe is not going to be buying Russian gas, everyone is saying, if we can get our gas to an LNG plant or pipeline, we can sell it to the Europeans."
The project was signed in late January, at a ceremony attended by Italy's Prime Minister, Giorgia Meloni and Abdel Hamid Dbaiba, one of Libya's two rival PM's.
The $8bn investment will be split between Eni and the NOC. Production is due to start in 2026, reaching 750mn ft3/d. Part of the attraction for Eni is that much of the infrastructure to get the gas to Europe is already in place. The project will link to the Greenstream pipeline, which takes gas to Italy through Mellitah port from Wafa, another Eni and NOC JV.
Industry observers say it is part of a wider push by Eni to energise gas projects across the Mediterranean. "Eni is going after Libya, Algeria, and Egypt. They are making deals everywhere they possibly can, and it is a smart move," said Tracy Shuchart of US-based commodity analysts, Hedge Fund Telemetry. "Everybody is in a mad scramble right now to get gas to Europe."
Libya hopes the new deal will spur the return of other oil majors, who left Libya following the 2011 Arab Spring revolution. Tripoli has also agreed to a memorandum of understanding for Turkish companies to access the country's oil sector. France's TotalEnergies is eyeing the expansion of its interest at the Waha JV, with managers saying it could double its current 300,000bl/d output.
Eni will be basing much of its plant for Structures A&E in Malta, and may be tempted to use the facility to explore four Libyan offshore gas blocks in the Gulf of Sirte, which it originally planned to drill with BP in March 2019.
For all this to happen, Libya needs stability, and this remains elusive. Dbaiba's government is opposed by a rival administration that controls eastern Libya, led by Fatih Bashagha. Dbaiba's control of Tripoli is itself dependent on keeping support from more than a dozen fractious militias. In 2022, he courted controversy by firing the NOC's popular long-term Chairman, Mustafa Sanalla, replacing him with Farhat Bengdara, formerly Muammar Gaddafi's Central Bank Governor.
A sign of the divisions within Dbaiba's government, his Oil Minister, Mohamed Aoun has declared the Eni deal illegal, and is demanding the Supreme Court void the agreement. For good measure, hours after the deal was signed, a militia briefly occupied the Mellitah complex, demanding jobs for its members.
"Eni is gambling on the stability of Libya, but it is a calculated gamble," said Alessandro Scipione, head of Mena coverage for Italy's Agenzia Nova. "The entire infrastructure (for the new project) is in place, so it should be a win-win for Italy and Libya."