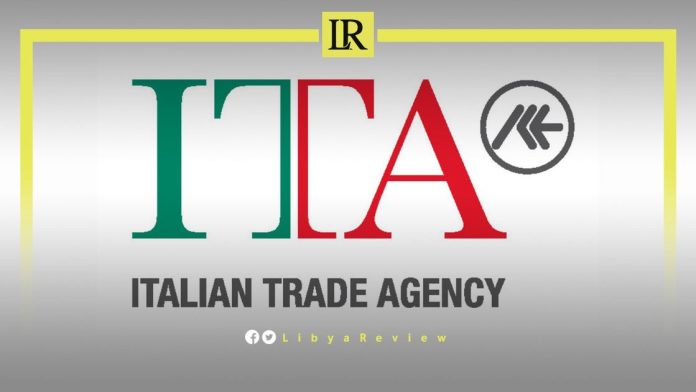 The Italian Trade Agency (ITA) confirmed that Italy was the largest trading partner of Libya in the first eleven months of 2022.

ITA explained that the volume of trade between Italy and Libya amounted to €11.09 billion euros, an increase of 67.38 % compared to the same period in 2021.

It added that the Italian market share reached 23.19%, ahead of China, which recorded an increase of 9.22%, with a market share of €4.41 billion, and Greece which recorded 8.31%, with €3.97 billion.

The agency said that Italian exports to Libya recorded a 73.69 % growth, compared to the same period in 2021, reaching €1.94 billion and a market share of 13.11 %.

Italy, according to the ITA, ranked third in suppliers to Libya, with a total of €2.46 billion euros and 16.44 %. This is after both Turkey, with a market share of 16.64 %, and China with €1.97 billion and 22.49 % and a market share of 13.32 % compared to the first eleven months of 2021.

Greece and Belgium remain in fourth and fifth positions, respectively, with 11.78 % and 8.17 % market share. In contrast, imports to Italy from Libya grew by 66.1 % to €9.15 billion.

In 2022, Italy held first place for Libyan exports with a market share of 27.7 %, ahead of Spain (10.51 % and €3.5 billion), Germany (9.57 %and €3.16 billion), and China (7.39 % and €2.44 billion).

Earlier this month, Libyan Minister of Foreign Affairs, Najla Al-Mangoush received the keys to the first patrol ship funded by Italy's Visegrad Group. The ship is designed to curb people smuggling and patrol the Mediterranean shore.

On his part, the European Commissioner for Neighbourhood policy and enlargement, Oliver Varhelyi said that the 20-meter ship, able to carry 200 people, was the first to be fully funded by Czechia, Hungary, Poland, and Slovakia. The Visegrad Group pledged in 2017 to deliver four ships to Libyan Coast Guard.

The ships will help to "curb illegal migration across the sea, and to block a route which people smugglers and criminal organisations use to enrich themselves," he said.

Italian Foreign Minister, Antonio Tajani, who also attended the event, said Libya was a key starting point for illegal migrants in Europe.

The European Union and Italy also support the project, in which Libya will have a further two ships built by year-end and will receive two used ones. Italy has trained the Libyan Coast Guard and will oversee the maintenance of the ships.