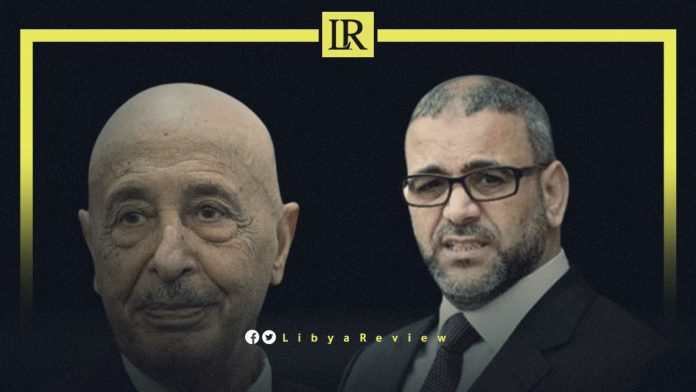 Libyan MP, Jibril Ouhaida said that setting a date for the elections before November "depends on the cooperation between the High Council of State (HCS) with the Libyan Parliament."

In press statements, Ouhaida added that "the HCS should cooperate with the Parliament in the thirteenth constitutional amendment." He called on the council to "deal with the idea of forming a committee to create a new technocratic government, that would supervise the elections with the cooperation of the international community."

He stated that "elections can be held before November if the HCS cooperates with us in completing the sovereign positions file, expelling foreign forces and mercenaries, and unifying the military institution. If they continue to create obstacles to the completion of all entitlements, the matter may come out of the two chambers by creating pathways and other options."

"In all cases, the date for holding the elections will not exceed the current year, whether with the understanding of the Parliament and the HCS, or by taking other paths towards holding elections," he concluded.

UN Secretary-General, António Guterres stressed the "urgent need for a political will to break the protracted political stalemate in Libya, and achieve progress on multiple fronts."

Addressing the latest meeting of the High-level Committee on Libya, taking place in Addis Ababa, the UN Chief stated that "progress is sorely needed towards holding elections and advancing gains in security, national reconciliation, and human rights." He added that the UN "continues to be committed to Libyan-owned and Libyan-led solutions."

Guterres noted that the UN has been "totally committed to overcoming the misunderstandings of the past. We have no agenda and no goal but one: to secure the right of the Libyan people to live in peace, to vote in free and fair elections, and to share in the prosperity of their country."

"I share the growing frustrations of the Libyan people," the Secretary-General said. "The absence of elections worsens economic insecurity, heightens political instability, risks renewed conflict, and raises the spectre of partition. But, without an agreement, the United Nations, in close collaboration with key Libyan stakeholders, the African Union and international partners, should propose and pursue alternative mechanisms towards finding solutions," Guterres noted.

"There is no alternative to elections," he stated. "They remain the only credible pathway to legitimate, unified governance."

The UN Chief affirmed that the priority of the 5+5 Joint Military Commission (JMC) "must be the complete withdrawal of foreign fighters and mercenaries from Libya," recalling that external interference had fuelled Libya's descent into conflict.