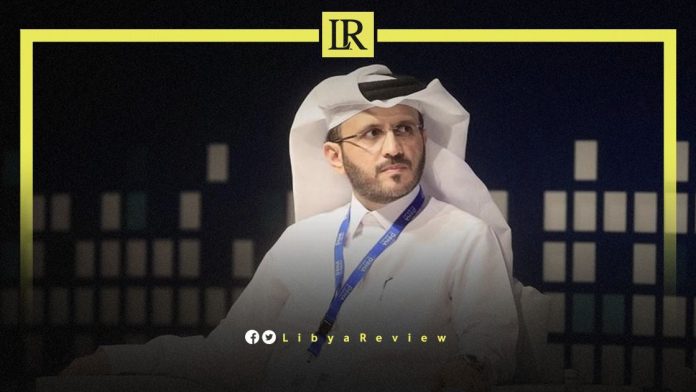 On Tuesday, the Official Spokesman for the Qatari Foreign Ministry, Majid Al-Ansari revealed that Mohammed bin Abdulaziz bin Saleh Al-Khulaifi, Assistant Foreign Minister for Regional Affairs, is set to make an upcoming visit to Washington in order to attend a meeting of the International Contact Group for Libya (ICG-L).

In press statements to the Turkish-based Anadolu News Agency, the Qatari diplomat will discuss the latest developments in the Libyan crisis with a number of US State Department officials.

He stated that "Qatar attaches great importance to Libya, which is evident in its keenness to attend such a meeting in Washington, with a view to advancing international efforts to reach a consensual solution to the Libyan crisis."

He stressed his unwavering support to hold Presidential elections, "as it is the only way to achieve stability in Libya."

In November, the UN Envoy to Libya and the Head of the United Nations Mission in Libya (UNSMIL), Abdoulaye Bathily met with the Qatari Foreign Minister, Mohammed Bin Abdulrahman Al-Thani in Doha.

Bathily said that they had agreed on the "need for Libyan actors to take swift action for the finalisation of the constitutional basis for elections." They also affirmed the need for the "coordinated support of the international community to the electoral process in Libya."

In September, the Emir of Qatar, Tamim bin Hamad Al Thani received the Speaker of the Libyan Parliament, Ageela Saleh and his accompanying delegation.

Saleh briefed the Emir on the latest developments in Libya. The statement indicated that the Emir "reiterated his position towards the Libyan people, supporting their options, and achieving their aspirations for development and prosperity for the sake of Libya's unity and stability."

During the meeting, they discussed aspects of developing and strengthening bilateral cooperation, and the current developments in Libya. In addition to a number of regional and international issues.

Libya has been in chaos since a NATO-backed uprising toppled longtime leader Muammar Gaddafi in 2011. The county has for years been split between rival administrations, each backed by rogue militias and foreign governments.

The current stalemate grew out of the failure to hold elections in December, and the refusal of Prime Minister Abdel-Hamid Dbaiba, who is leading the transitional government, to step down. In response, the country's eastern-based Parliament appointed a rival Prime Minister, Fathi Bashagha, who has for months sought to install his government in Tripoli.