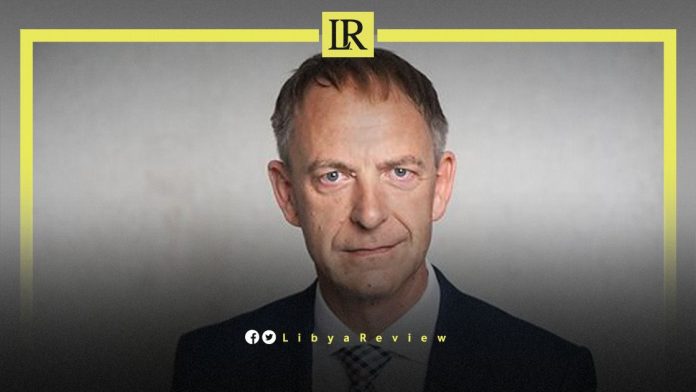 The German Special Envoy to Libya, Christian Buck affirmed Berlin's "support for the international mediation efforts led by the UN Envoy, Abdoulaye Bathily, to reach a Libyan-led political solution in the country."

Buck arrived in New York to represent Germany at the international '3+2+2' meeting on Libya, hosted by the United Nations Department of Political and Peacebuilding Affairs (UNDPPA).

Participating in the meeting are the US, UK, France, Germany, Italy, Turkey and Egypt, in preparation for the Security Council session scheduled for 27 February.

Earlier this month, the German Foreign Minister, Annalena Baerbock discussed ways to help Libya find a way out of its political deadlock, and move toward elections.

Baerbock indicated that the meeting "touched on ways of support for the efforts of the United Nations to bring back peace and prosperity to Libya," noting that "this is what the Berlin Process is all about."

"The UN mission can count on Germany's support," the minister confirmed. She also stressed the importance of completing the constitutional basis, and holding Presidential and Parliamentary elections as soon as possible.

Baerbock indicated that Germany believes that "elections are the only way to solve the prolonged crisis in Libya," reiterating Berlin's rejection of instability and unilateral actions in the country.

In turn, Bathily tweeted, "I consulted with the German Foreign Minister on the political and security situation in Libya. We called on Libyan institutions to focus on preparing for Presidential and Parliamentary elections in 2023, and encouraged the international community to speak with one voice in supporting the popular aspiration for legitimate institutions expressed by the Libyans."

Notably, in September, Germany hosted a global conference on Libya to discuss the political stalemate, with the participation of representatives of France, Italy, the United Kingdom, the United States, Turkey, and Egypt. "Together with our partners, we remain committed to continuing these efforts," the German Foreign Office said.