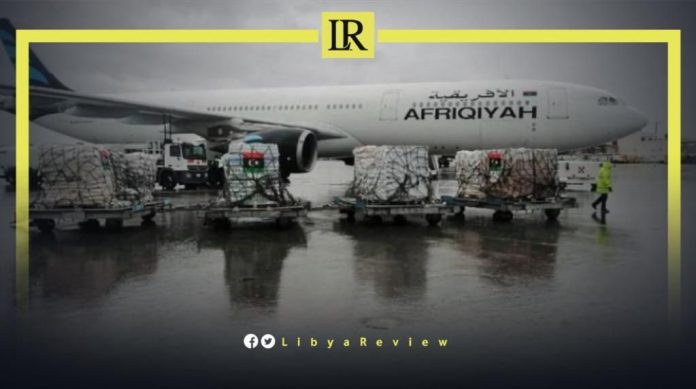 On Thursday, the workers' union of the Libyan Civil Aviation Authority threatened to "stage an open strike, and disrupt air traffic," if the Tripoli-based government, headed by Abdel-Hamid Dbaiba failed to respond to their "legitimate rights, represented in applying the unified wage law."

On 22 November, the Libyan Parliament approved the unified salary law, with a minimum wage set at 1,000 dinars.

Since then, several government agencies across the country have called for the need to adjust salaries in accordance with the provisions of the new law, including the Civil Aviation Authority Workers Union.

The union warned that they would "disturb air traffic at all airports in the country" if the government failed to increase their salaries, in accordance with the new unified salary law.

A source close to the government said that the cabinet is "seeking to contain the anger of the aviation sector's workers because of fears of harmful economic consequences, as a result of their disruption of air traffic."

Last year, the General Union of Oil and Gas Workers again threatened to shut down ports, in protest of the government's inaction to their demands.

The union called on the government to increase the salaries of its members, activate their medical insurance, and exempt employees from full income tax, as stipulated by the law. This is similar to their colleagues in various sectors of the state, according to the union's statement.

"We hold the GNU fully accountable if the demands of oil workers are not met. The decision to close oil export ports has become the only option for the workers in the oil sector."

Notably, Libya has been in chaos since a NATO-backed uprising toppled longtime leader Muammar Gaddafi in 2011. The county has for years been split between rival administrations, each backed by rogue militias and foreign governments.

On 10 February 2022, the Libyan Parliament announced the unanimous appointment of Fathi Bashagha as the new Prime Minister. But Dbaiba warned that the appointment of a new interim government could lead to war and chaos in the country. He renewed his pledge to only hand power over to an elected government.