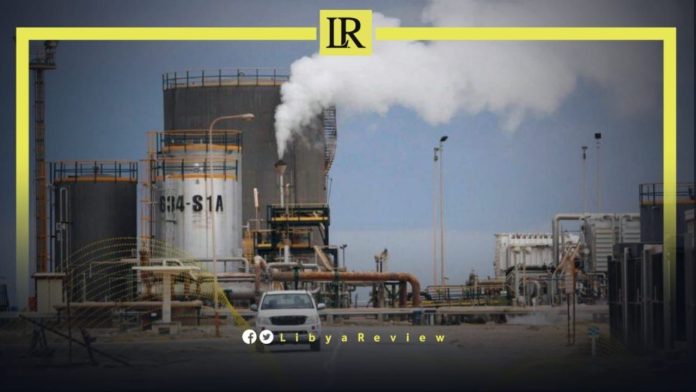 On Saturday, a tribal armed group in the city of Zawiya, 40 km West of Tripoli, closed the Zawiya Oil Refinery Complex, which led to a halt of oil supplies to power and fuel stations.

According to local reports, an armed group in Zawiya city closed the oil refinery and halted supplies to power plants and gas stations, in protest of the disappearance of one of the tribesmen a few days ago.

Pictures circulating online showed that the entrances leading to the oil facilities were closed with earthen mounds.

The General Electricity Company in Libya (GECOL) suffered a sharp decline in its supplies of fuel at a number of production stations, indicating that it will have to reduce its production capacities during the coming hours.

Libya has been engulfed in instability and civil conflicts since the overthrow of long-time leader Moammar Gaddafi in 2011.

West Libya continues to suffer from the control of militias, as Tripoli has witnessed a new wave of insecurity and clashes between armed militias. Violent clashes have recently erupted between Al-Far and Ghneiwa, leading to extensive damage to the Al-Zawiya Oil Refinery Complex.

Libya's oil sector, the country's only vital income, has been disrupted by repeated unrest since the toppling of long-time leader Moammar Gaddafi a decade ago.

Zawiya city is the home of Libya's biggest functioning refinery. It is connected to the Sharara field, which has a capacity of around 300,000 bpd.

The current stalemate grew out of the failure to hold elections in December, and the refusal of Prime Minister Abdelhamid Dbaiba, who is leading the transitional government, to step down. In response, the country's eastern-based Parliament appointed a rival Prime Minister, Fathi Bashagha, who has for months sought to install his government in Tripoli.