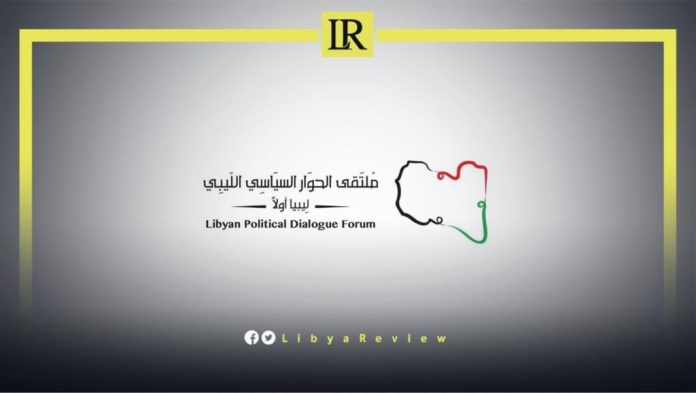 Ziad Daghim, a former Libyan MP warned against the formation of a new Libyan Political Dialogue Forum (LPDF) to set a constitutional base. He claimed that this "would be an unproductive repetition, and would blow up any chance of holding elections."

He added that raising these controversial constitutional articles through a new LPDF would "consecrate division and end stability."

In remarks to Fawasel Media, the former lawmaker claimed that the formation of a new LPDF "is not within the authority of the UN mission."

He pointed out that the elections could be held this year, with the existing laws. "There is no other way if the Parliament and the High Council of State (HCS) do not agree on new laws," he concluded.

On Saturday, the United Nations Support Mission in Libya (UNSMIL) confirmed that it has not published any proposed plan aimed at addressing the political crisis in Libya.

In a statement, UNSMIL confirmed that it continues to actively work with all actors to identify a Libyan-led solution.

"UNSMIL is aware of the documents circulated on social media purporting to represent Special Representative of the Secretary-General for Libya, Abdoulaye Bathily's plan to address the political impasse in Libya."

"All announcements will be published on UNSMIL's official social media channels and website," it confirmed.

It called on all Libyan rivals to refrain from any actions that could threaten the "fragile stability" in the country.

The UN mission has denied reports about supporting the formation of a new government in the war-torn country. "UNSMIL notes false online reports that Bathily plans to announce a new roadmap, including a new government," the mission said in a statement.

"This sort of fake news is aimed at generating confusion about the current political process, and in particular the role of UNSMIL, which is not to impose, but to support a Libyan-Libyan solution," it added.

UNSMIL called on all parties "to refrain from any actions that could threaten Libya's fragile stability, including spreading misleading and unfounded information."

The current stalemate grew out of the failure to hold elections in December, and the refusal of Prime Minister Abdel-Hamid Dbaiba, who is leading the transitional government, to step down. In response, the country's eastern-based Parliament appointed a rival Prime Minister, Fathi Bashagha, who has for months sought to install his government in Tripoli.