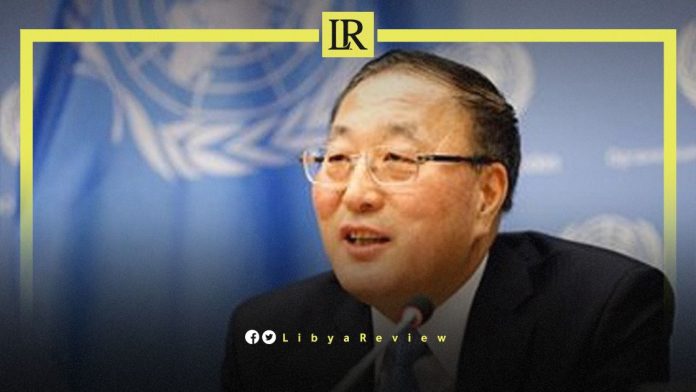 China's representative to the UN Security Council, Zhang Jun reiterated Beijing's support for national reconciliation in Libya. He stressed that it is "the only path to healing and developing the country."

During his briefing to the Security Council, the Chinese representative added that "it is important to solve the constitutional crisis, and a solution to the political impasse."

He stressed that "all parties must work for the interest of the country and the people, and end the divisions as soon as possible for the sake of reconstruction and development of the state."

Jun emphasised the need to support efforts to achieve progress in the political process in Libya, "as the momentum of dialogue between all parties pushes towards reaching an agreement, in order to hold elections as soon as possible."

He also called on the Security Council to support the efforts of the UN Envoy, Abdoulaye Bathily, "to mediate and resolve the political crisis, and to conduct a peaceful settlement to preserve Libya's sovereignty and territorial integrity."

The Ambassador also discussed the need to "reach internal solutions, without external interference that would lead to complex consequences."

During his speech, he also emphasised the necessity of the withdrawal of mercenaries and foreign fighters, as they affect security in Libya and neighbouring countries.

Libya has been in chaos since a NATO-backed uprising toppled longtime leader Muammar Gaddafi in 2011. The county has for years been split between rival administrations, each backed by rogue militias and foreign governments.

The current stalemate grew out of the failure to hold elections in December, and the refusal of Prime Minister Abdel-Hamid Dbaiba, who is leading the transitional government, to step down. In response, the country's eastern-based Parliament appointed a rival Prime Minister, Fathi Bashagha, who has for months sought to install his government in Tripoli.