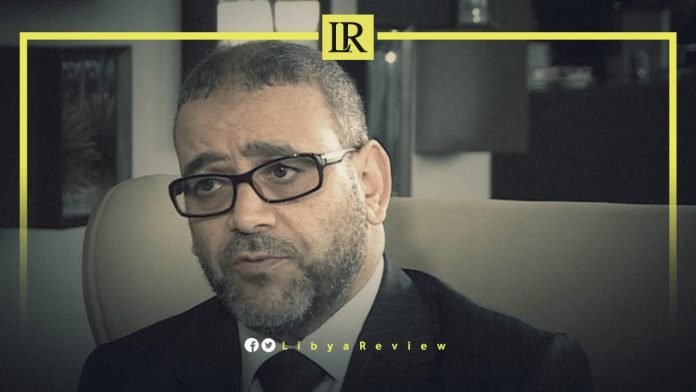 The Head of Libya's High Council of State (HCS), Khaled Al-Mishri claimed that the Government of National Unity (GNU) led by Prime Minister Abdel-Hamid Dbaiba "controls a third of the country, and cannot supervise the upcoming elections."

In a joint press conference with the Head of the Audit Bureau, Khaled Shakshak, Al-Mishri stressed the need to "form a unified mini-government to supervise and conduct the elections." He indicated that the UN Mission (UNSMIL) agrees with him.

He called on Dbaiba, not to run for the upcoming elections and to honour his pledge not to do so.

Al-Mishri stressed that the "political will of the HCS stands with the 13th constitutional amendment, approved by the Libyan Parliament." As well as indicating that there are attempts to obstruct HCS sessions. "We will not accept any electoral laws except with the agreement between the committees of Parliament and the HCS, stipulated in the 13th constitutional amendment," he said.

"The High Council of State has not rejected UN Envoy, Abdoulaye Bathily's initiative so far, and it can be harmonised with the 13th constitutional amendment. Bathily agrees with me on the idea that dual nationals should not run for the presidency, but he says that they should be given an opportunity to run," Al-Mishri commented.

Libya has been in chaos since a NATO-backed uprising toppled longtime leader Muammar Gaddafi in 2011. The county has for years been split between rival administrations, each backed by rogue militias and foreign governments.

The current stalemate grew out of the failure to hold elections in December, and the refusal of Dbaiba, who is leading the transitional government, to step down. In response, the country's eastern-based Parliament appointed a rival Prime Minister, Fathi Bashagha, who has for months sought to install his government in Tripoli.