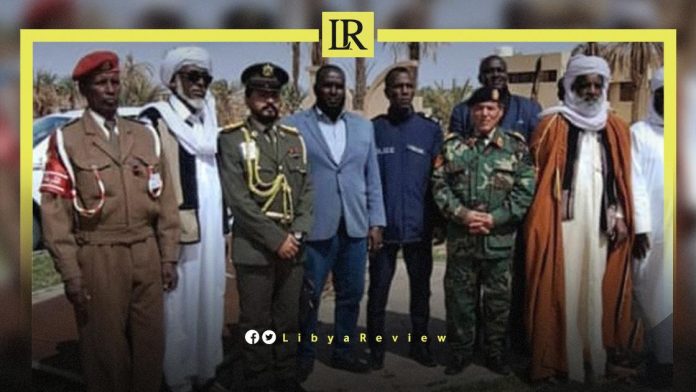 The Commander of the Southern Region of the Libyan National Army (LNA), Major General Saad Al-Qiblawi met with several security leaders and notables of the municipality of Murzuq. This was to discuss ways to facilitate the voluntary return of Internally Displaced Persons (IDP's).

The meeting came in line with the directives of the LNA's Southern Operations Commander, Major General Al-Mabrouk Sahban, who described the security of Murzuq as a priority for the LNA. He affirmed the need to "facilitate the return of the displaced, under the protection of the LNA."

In January, the United Nations High Commissioner for Refugees (UNHCR) reported that 143,000 Libyans remain IDP's, while 688,121 others have returned from displacement.

UNHCR indicated in its monthly report that 43,000 refugees and asylum-seekers left the country, as of mid-December 2022.

It also said it has helped 24,788 migrants, who disembarked in Libya. It noted that it will continue, alongside its partners to provide aid and services to some of the most vulnerable refugees and asylum seekers in Libya, with annual funding estimated at $70 million dollars in 2022.

Michele Servadei, UNICEF Libya Representative said last December that they estimated that 32,000 children are severely, and acutely malnourished. "We could treat them all and build system capacity to screen and treat with about $3.5 million dollars. We need your support."

In a thread on its Twitter account, UNICEF Libya noted that the first nutrition assessment was conducted to determine the nutritional status of mothers and children under the age of five.

"The Bureaus of Statistics and Census and Primary Health Care Institute, supported by UNICEF Libya, the Action Against Hunger, and the World Food Programme (WFP) concluded the efforts in December."

According to UNICEF, the findings of the assessment will make it easier to establish a program in Libya that is based on evidence, to prevent all types of malnutrition, and achieve goals related to national and global agendas for nutrition and wellness.

Libya has been in chaos since a NATO-backed uprising toppled longtime leader Muammar Gaddafi in 2011.