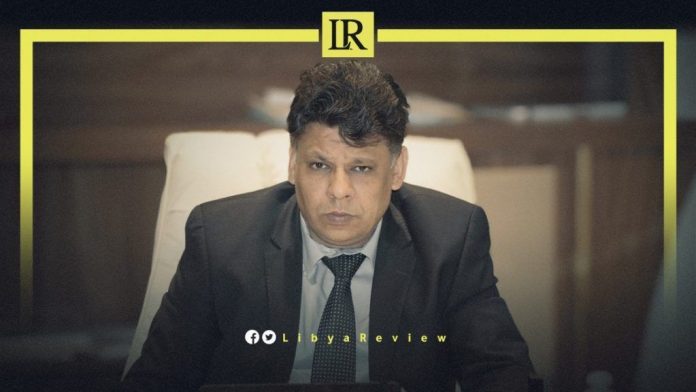 On Saturday, the Libyan Attorney General, Al-Siddiq Al-Sour, ordered the detention of the Head of Ajkhara municipality on charges of forging documents for seizing 58 million Libyan dinars of tax funds.

In a statement, the Attorney General's Office stated that the initial investigation revealed that the Head of the municipality fabricated an official document and falsely attributed it to the Tax Authority. It did this for the purpose of transferring the amount to his accounts at the Al Wahda Bank in Jalu.

"The investigation also stated that the defendant has deliberately abused his powers and caused serious damage to Libyan public money," the statement said.

The statement concluded that the Public Prosecution ordered the defendant to be remanded in custody, pending investigation.

Notably, the Attorney General is leading a campaign against corruption in the Libyan state institutions. Dozens of officials and diplomats were arrested in connection with embezzlement, corruption, and abuse of power. Libyan banking officials were also arrested over embezzlement charges.

Last month, the Libyan Attorney GeneralAl-Siddiq Al-Sour ordered the detention of the Chairman and members of the Board of Directors of the Al-Waha Bank, including the former Director of the bank.

A judicial source told local media that the bank officials are accused of "illegally giving depositors' funds to some customers to establish projects. This was with the promise that the customers will return money to the bank over the coming years."

In January, the Libyan Attorney General, Al-Siddiq Al-Sour announced in a statement that a "senior official at the Libyan Embassy in Ukraine has been arrested on corruption charges."

The statement added that the accused is facing charges of "abusing power, fraud, and damage to public funds, including the illegal spending of €800,000 during the COVID-19 pandemic. As well as using forged medical documents to receive funding."

Al-Sour also ordered the detention of "an impersonator of the Health Attaché at the Libyan Embassy in Italy" on charges of "forging documents and transferring funds to the account of medical institutions in Italy."

The Attorney General's Office stated that the Deputy Public Prosecution Office initiated an investigation regarding corruption in the payment of medical treatment in Italy, prior to 2017.