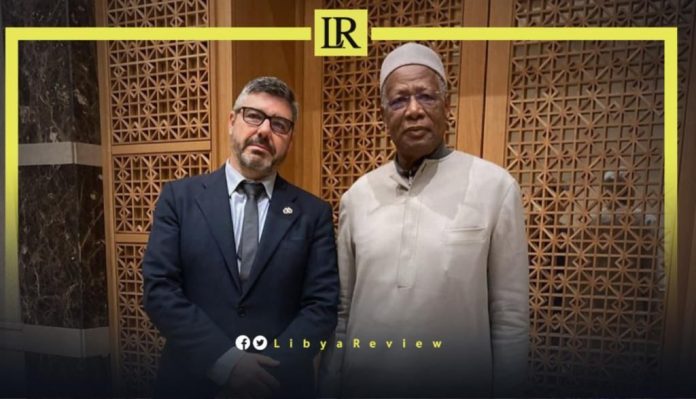 On Thursday, the European Union's Ambassador to Libya, Sabadell Jose held talks with the UN Special Representative to Libya, Abdoulaye Bathily in Tripoli.

"Ongoing initiatives to reinforce the political process and go to elections are gaining momentum. The economy must be part of the national consensus. Time has come for Libya resources to be put fully at the service of Libyans through transparency," Sabadell tweeted.

He stressed the need to "unify the efforts of the Libyan authorities and international partners through the Peacebuilding and Stabilization Program. As well as the need to develop a mechanism to ensure that financial support is directed on the right track."

Last month, Bathily announced an initiative aimed at enabling legislative and Presidential elections this year. He noted that he would be setting up a high-level steering panel, he told the United Nations Security Council earlier this month.

The proposed mechanism will bring together all relevant Libyan stakeholders, including representatives of political institutions, major political figures, tribal leaders, civil society organizations, security actors, women, and youth representatives.

Bathily noted that the initiative will "facilitate the adoption of the legal framework and time-bound roadmap to the holding of elections in 2023." The proposed panel will also "provide a platform to advance consensus around related matters, such as election security and the adoption of a Code of Conduct for all candidates," he added.

Libya has been in chaos since a NATO-backed uprising toppled longtime leader Muammar Gaddafi in 2011. The country has for years been split between rival administrations, each backed by rogue militias and foreign governments.

The current stalemate grew out of the failure to hold elections in December, and the refusal of Prime Minister Abdel-Hamid Dbaiba, who is leading the transitional government, to step down. In response, the country's eastern-based Parliament appointed a rival Prime Minister, Fathi Bashagha, who has for months sought to install his government in Tripoli.