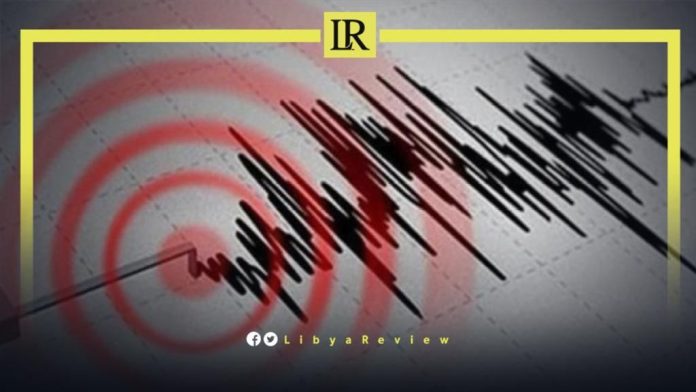 The Libyan Center for Remote Sensing and Space Science announced, on Thursday, that global monitoring stations recorded a 4.1 magnitude earthquake, at noon local time.p

In a statement, the center said that the epicenter of the earthquake was in the central Mediterranean region. It added that the earthquake was approximately 180 km from the coast of Tripoli.

Last month, Libya's Government of National Unity (GNU), headed by Prime Minister Abdel-Hamid Dbaiba sent several additional shipments of humanitarian aid to Turkey and Syria. This comes as part of its support for the victims of the earthquake that struck the two countries last week.

In a statement, the government's Hokometna social platform said that the GNU sent a sixth shipment, which included food, medicine, shelter supplies, and medical equipment for the two peoples.

The platform indicated that the shipment took off from Mitiga International Airport in Tripoli, heading to Turkey's Adna Airport. It noted that they will continue to dispatch further humanitarian and medical aid to Turkey and Syria, in coordination with the Libyan embassies in both countries.

Earlier, Libya dispatched tons of medical supplies to the victims of last week's two deadly earthquakes in Turkey, according to Anadolu Agency.

The Turkish Ambassador in Tripoli Kenan Yilmaz said that the Libyan aid has exceeded 15 tons of medical supplies.

"Medical devices, hospital beds, generators, blankets, and heaters were sent to the quake victims as part of the Libyan aid," Yilmaz added.

Jibril al-Shteiwi, the director of the Libyan defence minister's office, said an air bridge has been launched upon orders from Prime Minister Abdul-Hamid Dbaiba for the quake victims in Turkey and Syria.

"Four planes loaded with aid have already been sent to Turkey and Syria," he said, adding that a fifth aid plane is also being prepared to be dispatched.