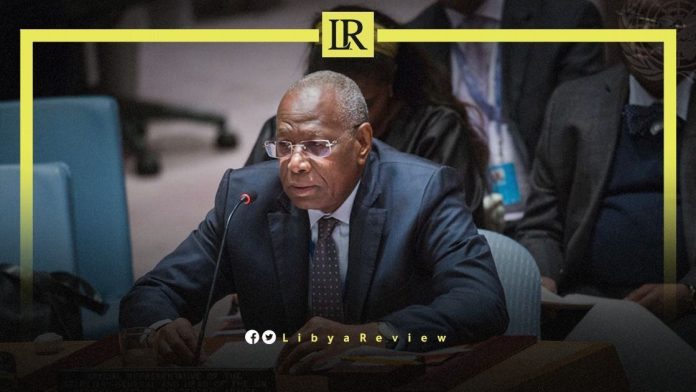 The United Nations (UN) Envoy to Libya, Abdoulaye Bathily, announced a set of tasks of his proposed high-level steering panel, with the aim of holding elections during the current year.

Bathily said that the elections in Libya do not only need a constitutional and legal framework. They also require addressing several issues to create conditions conducive to holding them.

He explained that the tasks of the panel are to provide a safe environment for the elections and to ensure the freedom of movement of candidates during the electoral campaigns.

According to a statement by the United Nations Support Mission in Libya (UNSMIL), the panel will provide an equal ground for free and honest competition between the candidates, and to accept the election results.

Moreover, the panel will work on adopting a code of conduct that everyone adheres to, approving a transparent and fair government spending mechanism, and addressing any political or procedural issues that may arise.

During his brief before the UN Security Council on February 27th, Bathily announced an initiative aimed at enabling legislative and presidential elections this year, and will set up a high-level steering panel.

The proposed mechanism will bring together all relevant Libyan stakeholders, including representatives of political institutions, major political figures, tribal leaders, civil society organisations, security actors, women, and youth representatives.

Bathily noted that the initiative will facilitate the adoption of the legal framework and time-bound roadmap to the holding of elections in 2023. The proposed panel will also "provide a platform to advance consensus around related matters, such as election security and the adoption of a Code of Conduct for all candidates," he added.

However, the Libyan Parliament and the designate-government denounced the new political initiative.

The House of Representatives (HoR) affirmed the Libyan ownership of the political process, explaining that it is "the only guarantor for the success of any initiatives in this regard." It stated that the Libyan political agreement limited the invitation to convening the Dialogue Committee in Parliament and the Supreme Council.

For its part, the Foreign Ministry of the Fathi Bashagha government said the initiative does not help in reaching successful and satisfactory solutions. It added that the UN mission will put itself in "a contradictory and non-neutral position."

Libya is currently facing a political crisis after the Libyan Parliament swore in a new Prime Minister, former Interior Minister, Fathi Bashagha in February 2022. Members of Parliament argued that the incumbent Prime Minister, Abdelhamid Dbaiba's mandate expired when the elections failed to take place.

Dbaiba has refused to cede power, amid the fallout from a failed attempt to hold national elections in December 2021.