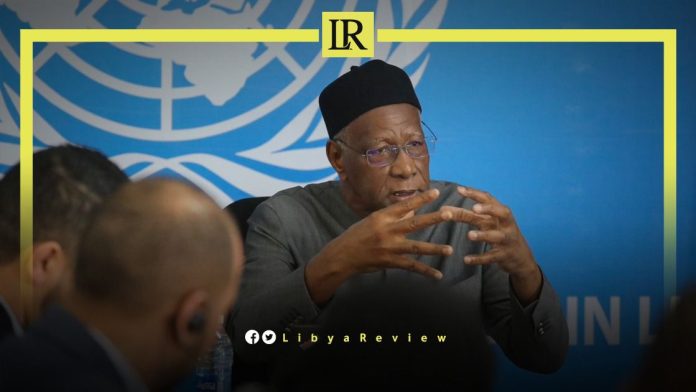 On Wednesday, the UN Envoy to Libya, Abdoulaye Bathily met with a group of 26 youths from the south, east, and west of Libya, representing different youth organisations, networks, and student unions, to discuss his efforts to secure elections.

In a statement, the UN mission said that the youths "stressed their desire to select their leaders, highlighted shrinking civic space and violence against women as obstacles to public participation, and called for representation in decision-making processes."

They also requested Bathily use his influence to "urge political leaders to act and prevent further delay's". In turn, Bathily called on them to "coordinate election advocacy efforts and ensure youth issues are addressed in the political process."

"The future of the country is yours," he said. "The youth should mobilise, claim their rights and express how inclusive, fair, and transparent elections should be conducted."

On 27 February, Bathily announced an initiative aimed at enabling legislative and Presidential elections this year, and will set up a high-level steering panel, he told the United Nations Security Council earlier this month.

The proposed mechanism will bring together all relevant Libyan stakeholders, including representatives of political institutions, major political figures, tribal leaders, civil society organizations, security actors, women, and youth representatives.

Bathily noted that the initiative will facilitate the adoption of the legal framework and time-bound roadmap to the holding of elections in 2023. The proposed panel will also "provide a platform to advance consensus around related matters, such as election security and the adoption of a Code of Conduct for all candidates," he added.

Libya is currently facing a political crisis after the Libyan Parliament swore in a new Prime Minister, former Interior Minister, Fathi Bashagha in February 2022. MP's argued that the incumbent Prime Minister, Abdel-Hamid Dbaiba's mandate expired when the elections failed to take place.