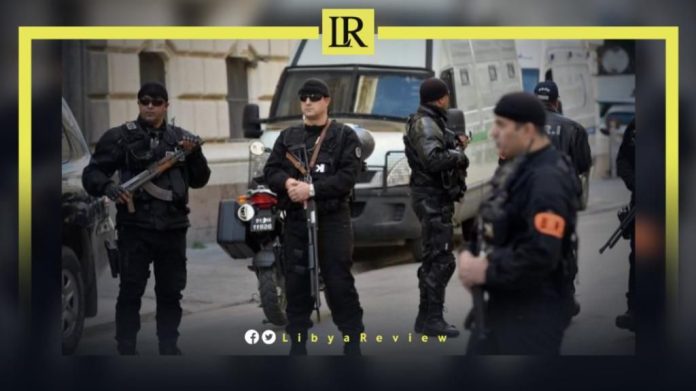 On Thursday, the Algerian authorities managed to dismantle an international network specializing in trafficking people to Europe, through Libya, according to AFP.

Algerian police arrested nine Syrians and six Algerians suspected of belonging to the group which trafficked Syrian and Lebanese nationals, the report said.

During a five-month investigation, the police uncovered a network that was transporting the migrants to Benghazi airport in Libya, according to the news website Ennaharonline.

The migrants would then be taken by road to the Libyan town of Ghadames, from which they would cross the border on remote paths through the desert to Debdeb on the Algerian side.

Finally, they would be taken to the western Algerian city of Oran, to prepare for clandestine sea crossings to Europe, according to the website.

Such crossing attempts claim the lives of thousands of migrants each year. The website said migrants had to pay "exorbitant" sums to reach Europe.

During the operation, the police also reportedly seized more than $11,000 dollars, along with almost €9,000 euros.

The Libyan route is the second busiest with 7,057 arrivals as of 13 March. This is still an increase of about 80% compared to the same period last year.

Data from the Interior Ministry show a slight decline from the Turkish route following the Cutro tragedy, with 689 arrivals as of 13 March, compared to 812 in the same period of 2022. This figure is in line with the 16,115 complex landings of migrants who departed from Turkey last year.

Finally, the route from Algeria remains marginal, with an increase of 55 people who arrived in Sardinia in the same period of 2022, compared to 1,389 arrivals in 2022.

The data from the daily statistical dashboard published on the website of the Interior Ministry's Department for Civil Liberties and Immigration also indicate a reversal of the nationalities declared at the time of disembarkation.

Sub-Saharans have largely supplanted North Africans in the first months of 2023. In first place for landings in Italy as of 13 March is the Ivory Coast with 2,410 arrivals, while in the same period of 2022, it was Egypt with over 1,500 arrivals via Libya.

Guinea is in second place, with 2,380 arrivals as of 13 March 2023, while in the same period last year, it was Bangladesh with 1,241 landings.

Bengali citizens are now in third place for irregular landings in Italy, with 1,506 arrivals by sea, while last year it was Tunisians, at 870. The number of Tunisians arriving in Italy so far has almost doubled in the space of a year, with 1,328 landings recorded so far since the beginning of the year.