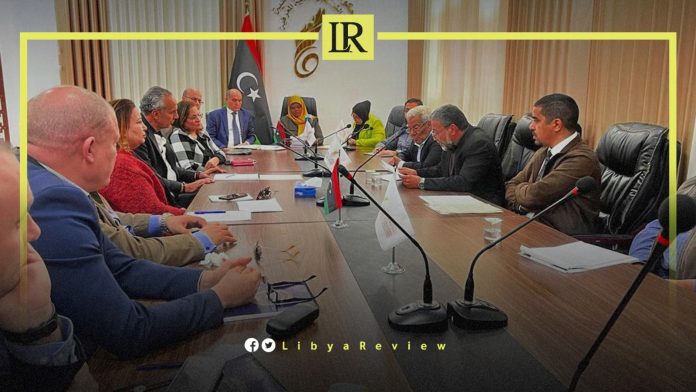 A source from the Libyan Ministry of Culture and Knowledge Development confirmed a joint agreement with Tunisia to reactivate the Libyan-Tunisian cultural centers. This will take place in both countries, and revive the activities of the Dar Al-Kitab.

The Tunisian Ministry of Cultural Affairs stated that the agreement came after an official visit by a high-level delegation to Libya, that lasted for several days.

The discussions with the Libyan Minister of Culture, Mabrouka Toghi, "led to reaching a final formula for a joint cultural project. In addition to reviewing prospects for cooperation, and discussing the mechanism of action between both countries in various cultural fields."

Last month, Tunisian Foreign Minister, Nabil Ammar met with the UN Envoy to Libya, Abdoulaye Bathily and reviewed developments for a political solution.

The meeting focused on the efforts of various Libyan parties, neighbouring countries, and international partners to "advance this path and promote dialogue between Libyans, leading to the organization of elections as soon as possible."

Ammar affirmed his support for "reaching a comprehensive and lasting Libyan-led solution, in a way that preserves the country's sovereignty, unity, and territorial integrity."

He also expressed Tunisia's "readiness to continue providing all forms of support to the Libyan people, and to the efforts of the United Nations and its mission in Libya, in order to enhance security and stability in the entire region."

Bathily voiced his appreciation for Tunisia's position, and its pivotal role in supporting a peaceful settlement in the country.

Earlier, Ammar confirmed support for a "political settlement and national reconciliation in Libya, within the framework of an intra-Libyan solution based on dialogue." This came during his meeting with a member of Libya's Presidential Council, Abdullah Al-Lafi, on the sidelines of the African Union Summit in Addis Ababa.