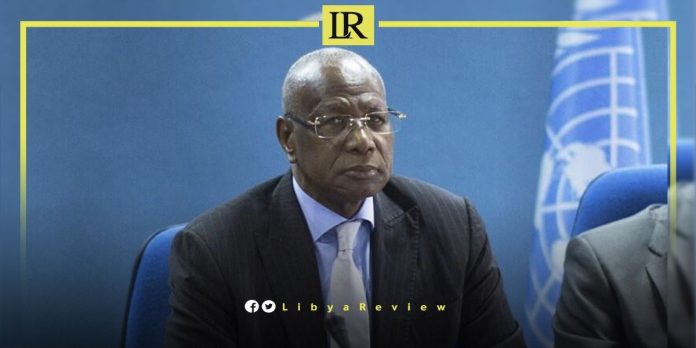 The UN Envoy to Libya, Abdoulaye Bathily indicated that "alternative plans may be considered if Libya's legislative bodies fail to agree on electoral laws in a timely manner." He indicated that he "would not accept moves to derail a march to elections."

In an interview with Reuters on Friday, Bathily said that the legislative bodies "would be held accountable by the Libyan people, the international community, and regional leaders if they failed to do so."

The UN diplomat refrained from detailing the alternatives, stating that they would be "discussed when necessary."

Bathily is pushing for elections this year to replace the transitional political bodies that have outlived their mandates. He announced a new initiative last month to speed up the political process, prompting the two legislative bodies, the Libyan Parliament and the High Council of State (HCS), to set up a committee to review the electoral laws.

Bathily acknowledged that many Libyans "have shown their scepticism about the capacity or the goodwill of the Parliament and HCS to deliver on their mandate", adding "this cannot be just another twist in the musical chairs".

He pointed to the Parliament, which was elected in 2014 for an 18-month term, saying: "We cannot see an open-ended legitimacy. This does not exist anywhere in the world, where the Parliament is elected in an open-ended manner for an endless term."

The HCS itself emerged from the members of an earlier transitional Parliament elected in 2012, and was created through a 2015 political agreement.

Bathily said the high-level steering panel he announced last month to enable elections would not function as "a physical kind of meeting where, all the stakeholders will come together". Instead, it will involve him shuttling between different political, security, and civil society groups and representatives.

Many Libyans are also doubtful about any elections in a country where most territory is controlled by armed factions. These may back or oppose particular candidates, even if the political bodies can agree to rules.

Bathily said there could not be "free and fair elections under the current fragmentation of the security apparatus." He added the UN Mission was working with armed factions and others to reach an agreement on how a vote could take place.

Libya has had little peace since a NATO-backed uprising in 2011. The country effectively split in 2014, between warring eastern and western factions. The last major bout of fighting ended with a ceasefire in 2020, but there has been no move to a lasting political solution.