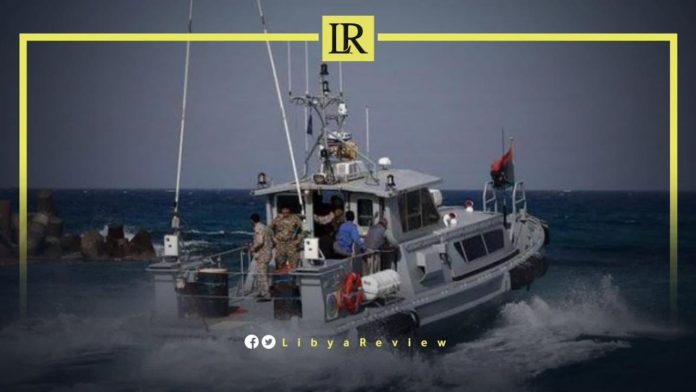 On Sunday, the SOS Mediterranee group announced that Libya's Coast Guard fired several warning shots over a humanitarian vessel, as it attempted to rescue a rubber boat carrying migrants off Libya's coast, according to the Associated Press.

In a statement, the rescue group added that the Coast Guard went on to return some 80 Europe-bound migrants to Libyan soil.

It noted that this incident in international waters was the "latest reckless sea interception of migrants by the Libyan Coast Guard, which is trained and financed by the European Union to stem the influx of migrants to Europe."

A Spokesman for the Coast Guard didn't respond to a request for comment. The Italian Coast Guard said it had received a report about the incident, but complained that SOS Mediterranee failed to follow the correct procedures in reporting it.

The Ocean Viking, a rescue ship chartered and run by SOS Mediterranee, was responding to a distress call to help the rubber boat, when a Libyan vessel arrived at the scene, the group said.

The vessel "dangerously" approached the rescue ship, threatening its crew "with guns and firing gunshots in the air," SOS Mediterranee said in a statement.

The Coast Guard was caught on camera threatening the vessel and firing a weapon into the air. In the footage, the vessel is seen traveling at a high speed before manoeuvring, apparently to prevent the Ocean Viking from reaching the migrant boat. At one point, gunshots are heard.

"You can't shoot at us. You can't shoot at us. We're leaving the waters now," a person on the Ocean Viking is heard saying.

"Under threat, the Ocean Viking sailed away while the Libyan Coast Guard intercepted the boat and 'forcibly' took the migrants back to war-wrecked Libya," it said.

Seabird 2, a civil surveillance plane owned by the German non-governmental organisation Sea-Watch, reported seeing migrants falling overboard from the rubber boat, before the Coast Guard saved them.

In further footage from the group's civil surveillance plane, gunshots were heard, with people on board the surveillance plane heard saying, "they are shooting in the water … they are shooting at the people."

Libya has in recent years emerged as the dominant transit point for migrants seeking a better quality of life in Europe. The oil-rich country plunged into chaos following a NATO-backed uprising that toppled and killed longtime leader Muammar Gaddafi in 2011.

Human traffickers have benefited from the chaos in Libya, smuggling in migrants across the country's lengthy borders with six nations. The migrants are then packed into ill-equipped rubber boats and other vessels, and set off on risky sea voyages.

So far this year, some 20,000 migrants have arrived in Italy, far exceeding the 6,000 who came in the same period in each of the preceding years, according to Interior Ministry figures.