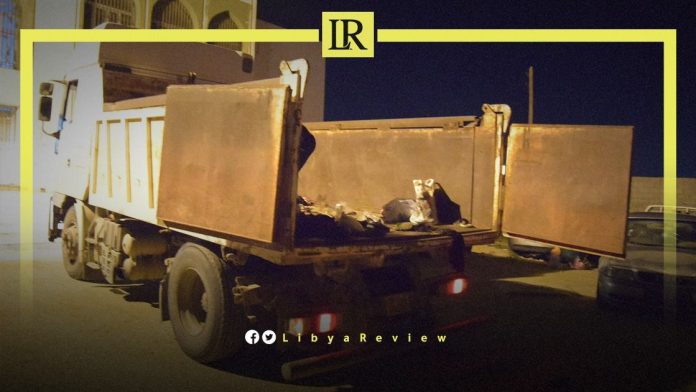 The Libyan Criminal Investigation Department (CID) has discovered 65 African migrants hiding in a truck in the city of Al-Khums, northwestern Libya.

The Security Directorate of Al-Khums said in a statement that the truck driver "confessed to having transported the migrants, in cooperation with other people."

The driver added that he "received 2,000 Libyan dinars to transport migrants from the south of the city to the north, near the Mediterranean coast."

The driver and the migrants were arrested, and referred to the competent authorities to complete the legal procedures against them.

On Sunday, Libya's Ministry of Interior announced that it had thwarted an attempt to smuggle 100 migrants, 95 km from the capital, Tripoli.

In a statement, the ministry added that "a report was received that there was a rubber boat prepared to smuggle illegal migrants, located in a house in the Al-Alous area. A decision was made to assign members of the Rescue Department, the Directorate's Support Force, and the Qasr Al-Akhyar Police Station to go to the place of the complaint."

The police officers discovered the rubber boat, and The Public Prosecution and the head of the investigation at Qasr Al-Akhyar Police Station were notified. This resulted in an order for forces to move in on the house.

When the house was raided, 100 African nationals were discovered, with several escaping. The smuggler was arrested, and their goods seized.

The statement indicated that the Public Prosecution issued an arrest and habeas corpus order against a smuggler, which had resulted in the death of 27 people in the Al-Alous area. Search operations are still underway to arrest the man, and bring him to justice.

On Saturday, the African Union (AU) announced that arrangements are underway to transfer thousands of illegal immigrants sheltering in Libya, to Rwanda. This is based on an agreement signed between the AU, Rwanda, and the United Nations High Commissioner for Refugees (UNHCR) according to Tunisia's As-Sabah News Agency.