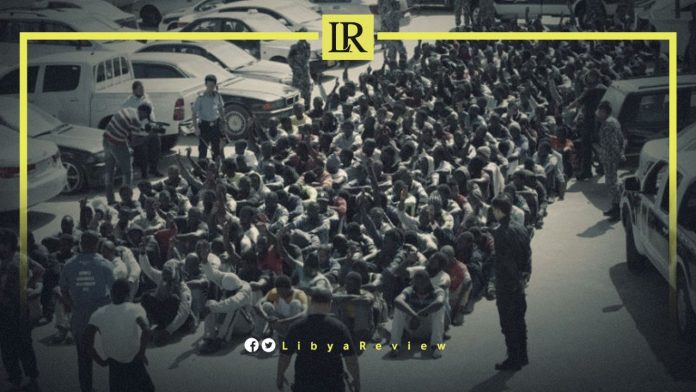 An investigator for a UN Fact Finding Mission (FFM) stated that the European Union had "aided and abetted rights breaches against migrants, by supporting Libyan authorities that halt and detain refugees."

Via the Italian government, the EU and its member states have backed and trained the Libyan Coast Guard, which transports migrants apprehended at sea back to detention facilities.

The investigator, Chaloka Beyani was speaking following the presentation of a report by the FFM. The mission claimed crimes against humanity were committed against migrants in these detention facilities.

"Although we're not saying that the EU and its member states have committed these crimes. The point is that the support given has aided and abetted the commission of the crimes," said Beyani.

European Union Spokesman for Foreign Affairs and Security Policy, Peter Stano denied what he described as "allegations that the European Union intends to push and keep migrants in Libya."

In press statements, Stano stressed that the European Union "does not finance any Libyan entity, and does not give material funds to partners in Libya."

He indicated that "what they are doing is allocating a lot of money, which is usually used by international partners and passes through the United Nations."

"Doing nothing is not an answer. Our goal, our common goal, is to help improve the situation of people stranded in Libya," said Commission Spokesman, Peter Stano.

"Of course there are incidents. There are issues that are a source of concern. We are trying to resolve them with the partners in Libya, and with international partners," Stano told reporters in Brussels. He added that the EU mission in Libya had cooperated with the investigators.


Libya has been in chaos since a NATO-backed uprising toppled longtime leader Muammar Gaddafi in 2011. The county has for years been split between rival administrations, each backed by rogue militias and foreign governments.

The current stalemate grew out of the failure to hold elections in December 2021, and the refusal of Prime Minister Abdel-Hamid Dbaiba, who is leading the transitional government, to step down. In response, the country's eastern-based Parliament appointed a rival Prime Minister, Fathi Bashagha, who has for months sought to install his government in Tripoli.