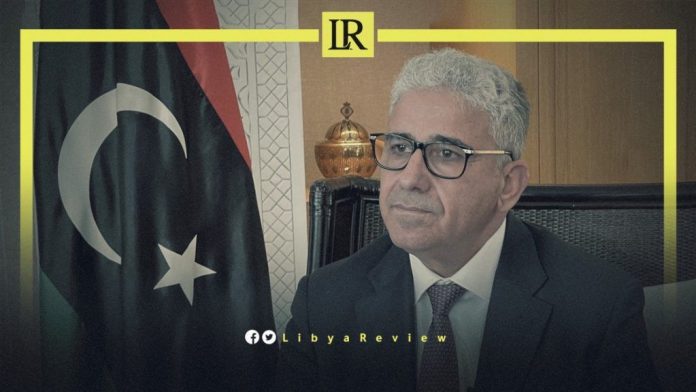 The Libyan Parliament-designated Prime Minister, Fathi Bashagha said that Libya "is on the verge of stability after a long-suffering." He indicated his support for the political project led by the United Nations to hold elections. This came in a speech after attending a Ramadan Iftar in the city of Misrata.

Bashagha explained that "Stability will come, despite the past circumstances due to wars, conflicts, and divisions, and the presence of two governments in the east and west during most of the periods. This is what led to the fragmentation of the state and the aggravation of the situation, with more than two million Libyans below the poverty line, due to the absence of a single government."

He discussed what he described as the "state-building project, with some understanding this project, and others having political purposes against it for the continuation of the state of division and chaos. We bravely turned to our brothers in the eastern region and extended our hands, not out of weakness, but in search of establishing the state."

Bashagha referred to the events that occurred during the past period, and considered them to be caused by a lack of understanding. "This led to chaos, and there were verbal and physical abuses, bloodshed, and discord in society, especially in the city of Misrata." He continued: "Misrata is important to Libya, and Libya is important to Misrata."

"We are now looking at how to establish our state, overlook what happened, and extend our hands to everyone. Our example is Prophet Muhammad. Therefore, we extend our hands and apologize to the people who thought we had wronged them. We ask them for forgiveness, and we go to build the state, and our project is a state project, not a project of governance. Now there is a political program led by the United Nations that we must support to lead Libya to stability. Libya will not be stable except through elections. I inform you, by virtue of my position, that stability will come very soon. Libya has moved towards development and reform, and this requires us to forgive and tolerate," he concluded.