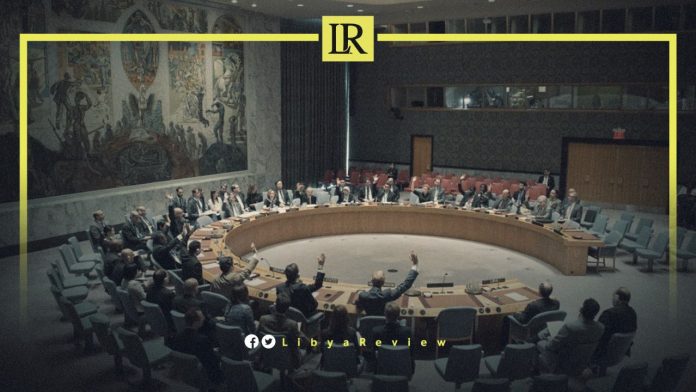 Russia's permanent mission to the United Nations revealed that discussions on Libya will be present during Moscow's presidency of the Security Council in April.
Russian Foreign Minister, Sergey Lavrov will chair an open discussion of the UN Security Council on the Middle East on 25 April.
The talks will include the situation in Libya, Yemen, and Syria, according to an interview with Russia's Permanent Representative to the UN, Vasily Alekseyevich Nebenzya, with the Russian news agency TASS on Friday.
The Security Council welcomed the "gradual progress of the new constitutional amendments in Libya." It affirmed its support for holding elections in the country, according to a statement seen by Italy's news agency, Nova.
The Security Council praised Egypt's role in facilitating talks in Cairo between the Libyan Parliament, and the High Council of State (HCS).
"Individuals or entities that threaten the peace, stability or security of Libya, or hinder or undermine the successful completion of its political transition, can be designated under sanctions by the Security Council," the UNSC warned.
The Security Council emphasized the need for "a new impetus" to ensure a legal basis and political agreement, essential for the holding of free, fair, transparent, inclusive, and secure Presidential and Parliamentary elections in 2023.
The statement affirmed the Council's strong support for the UN Envoy to Libya, Abdoulaye Bathily, as a "mediator to promote a political process in line with the pertinent Security Council resolutions."
The statement encouraged the initiative of the Senegalese politician to launch a high-level Libyan electoral group, facilitated by the United Nations "which aims to integrate the progress made by other processes and bring together the interested parties."
The goal is "to ensure that any result is acceptable and supported by all the main Libyan actors."
The UNSC also underlined the importance of a "participatory and representative process that includes representatives of political institutions and political personalities, tribal leaders, civil society organizations, security actors, young people and women."