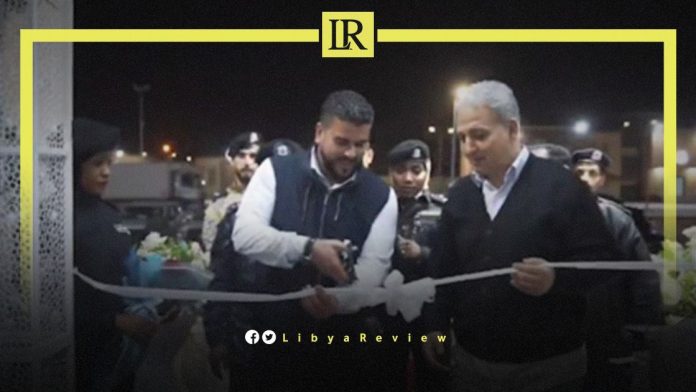 The Undersecretary of the Ministry of Interior in the Libyan Parliament-designated government, Faraj Qaim, and the Head of the Benghazi Security Directorate, Major General Nuri Al-Saadi inaugurated the new headquarters of the Women's Police Department in the Al-Hawari area.

Qaim praised the role of women in the security services and the efforts made to achieve this achievement. He called on female police officers to "intensify their efforts in supporting the work of security forces, police stations, and security services."

He added that the department was "supported with a number of vehicles and created a special building for the women's police within the Benghazi Security Directorate."

Qaim and Al-Saadi inspected the department, and were acquainted with its equipment.

In August 2021, the Sirte Security Directorate announced the opening of admissions for females to join the police force in the city.

It asked those wishing to enrol in a training course to review the admissions process outlined by the Sirte Security Directorate.

It had been previously agreed to activate the Women's Municipal Guard unit in Sirte, in order to follow up on all handicraft and commercial activities run by women. This includes women's adornment shops, cafes, and pastry shops, in terms of ensuring legal, health, and hygiene procedures are followed.

The city of Sirte has gone through a tumultuous period since the 2011 civil war that toppled longtime leader, Muammer Gaddafi. The city has been under the control of militias, become the HQ of IS in the country, and suffered extreme human and material losses. This has resulted in large swathes of the population leaving the city due to the constant state of insecurity.

Libya has for years been split between rival administrations, each backed by rogue militias and foreign governments.

The current stalemate grew out of the failure to hold elections in December 2021, and the refusal of Prime Minister Abdel-Hamid Dbaiba, who is leading the transitional government, to step down. In response, the country's eastern-based Parliament appointed a rival Prime Minister, Fathi Bashagha, who has for months sought to install his government in Tripoli.