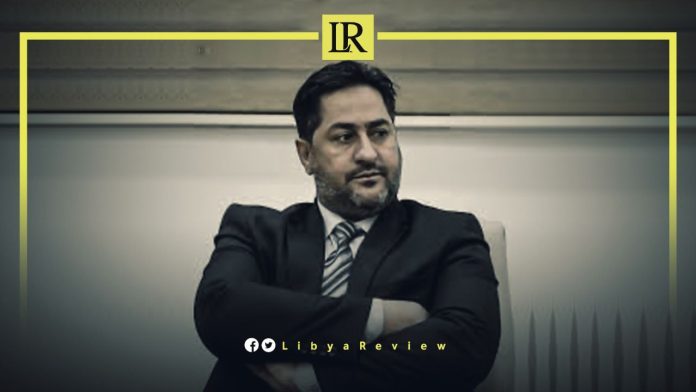 Libyan Member of Parliament (MP), Saeed Imgheib, stressed that what is happening in Sudan is "a natural result of the ignorant, stupid, mercenary and traitors owning weapons and money outside the framework of the military establishment."

In a post on his Facebook account, Imgheib said that "the militant remains a militant, the mercenary remains a mercenary, and the agent remains an agent. No one of them will abandon his criminal behavior, so that they all remain hostages of the path of mercenaries until they die or they are eliminated after they accomplish the mission for which they were made."

Imgheib added, "what concerns us in the matter is that Sudan is a neighbouring country with which we have common borders. Certainly what is happening in it will cast a shadow over the security of our southern borders."

He stated, "it is certain that what is happening now in terms of chaos in Sudan and in this particular timing will benefit those who seek to implement a major scheme targeting the southeast of our country."

Notably, the Libyan Ministry of Foreign Affairs of the Tripoli-based Government of National Unity (GNU) called on Libyan citizens in Sudan to stay indoors and exercise caution for their safety. This given the armed clashes taking place in the country.

The recent clashes between the Sudanese army and paramilitary forces have resulted in a volatile situation. This prompted local authorities to issue advisories to expatriates, including the Libyan community.

In a statement, the Ministry said that it had formed a team to monitor the situation in Khartoum to protect the Libyan community if the security situation continues to deteriorate.

The Libyan Embassy in Khartoum also issued an advisory to Libyan nationals, urging them to remain indoors and avoid any unnecessary travel until further notice. The Embassy has also set up helpline numbers to provide assistance and support to the Libyan community in case of emergencies.

The safety and security of Libyan nationals abroad are of utmost importance, and the Libyan government is actively monitoring the situation in Sudan. The Ministry of External Affairs is in constant contact with the Libyan Embassy in Sudan and is taking necessary steps to ensure the safety and welfare of Indian citizens in the country.

Heavy fighting broke out in Sudan as the country's army clashed with a powerful paramilitary force that claimed to have taken control of the airport and the presidential palace in the capital Khartoum.

Residents said they had heard heavy gunfire and tank shelling on Saturday after failed negotiations between the army, paramilitary and civilian groups over a long-awaited power-sharing deal following a coup in October 2021. The army and paramilitary sides confirmed that fighting was underway.

The violence is the latest setback in a long-delayed transition to a civilian government following the ousting of dictator Omar al-Bashir in 2019 after months of street protests.