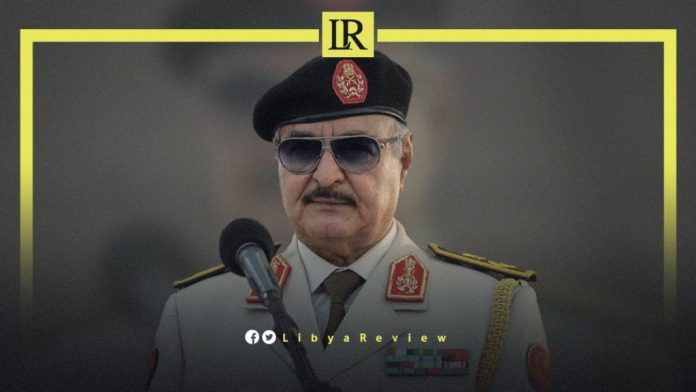 On Thursday, the General Command of the Libyan National Army (LNA) called for "an immediate end to the fighting in Sudan."

In a statement issued by the LNA's General Commander, Field Marshal Khalifa Haftar stressed "the importance of providing appropriate conditions for calm in Sudan, and giving priority to the supreme national interest."

The statement also denied reports by some "cheap and paid media, that the LNA has provided support to one party against the other. We were, are, and will remain with the stability of the state of Sudan, its security, and the safety of its authentic Arab African people."

The LNA affirmed its readiness to "play a mediating role between the conflicting parties in Sudan, to stop the fighting immediately and open the way through peaceful means."

The LNA called for the formation of a "joint mediation committee that includes members of the Arab League (AL) and the African Union (AU). Its role is to secure a ceasefire immediately, a state of calm on the ground, and get out of this crisis in a manner that preserves the security, stability, and safety of Sudan."

Last week, a high-ranking Libyan military official warned of the repercussions of the armed clashes in Sudan, on the situation in Libya. He called for the closure of the common borders with Sudan, until the situation calms down.

The Commander of the Military Organization and Administration Authority in southern Libya, Brigadier General Abdel-Salam Al-Busaifi appealed to the Chiefs of Staff in the East and West of Libya to quickly close the borders.

He urged them to "assign striking military forces to protect them, and prevent any infiltration and to station reconnaissance planes at Kufra Airport."

"I think it will be a long-term war, and we have to close our border like what Chad has done since the start of the clashes in Sudan," Al-Bousaifi said in press statements. He pointed out that the southeast region would be most affected if the clashes spread to Libya.