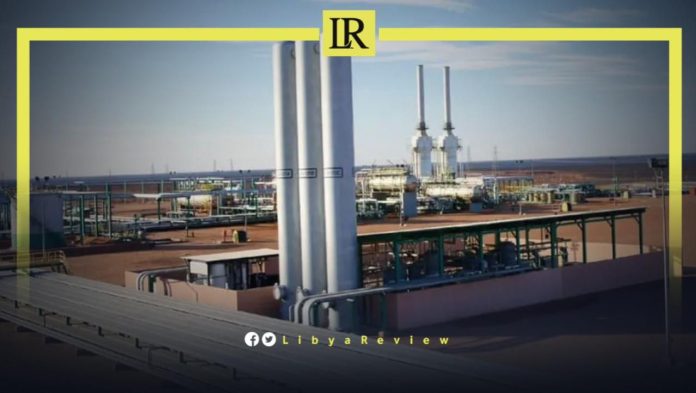 On Thursday, Libya's National Oil Corporation (NOC) announced the Mellitah Oil and Gas Company's completion of a second well in the El Feel oil field.

The Corporation stated that the production capacity of oil well No. (FC25) was 7,500 barrels of oil per day, without the presence of associated water.

The corporation added that the completion came after the company's success in operating a water re-injection project in September. This had been suspended since 2011.

In January, the company succeeded in drilling oil well No. (FC24), with a production capacity of about 7,200 bpd.

It is noteworthy that the NOC manages the field through the Mellitah Oil and Gas Company, in partnership with Italy's Eni.

The El-Feel field is located in the Murzuq basin in southwestern Libya, at plot M-174. Until 2007, the giant El-Feel oil field contained more than 1.2 billion barrels of reserves, and is the largest oil field in the Murzuq basin.

Last month, the Head of the NOC, Farhat Bengdara said that the installation of the South Oil Refinery will begin within 36 months.

Bengdara added that the capacity amounts to 30,000 barrels from the Sharara field, according to a video recording broadcast by the NOC.

He indicated that he discussed with the American Honeywell-UOP consortium "increasing the production of the Zawiya refinery, solutions for the Ras Lanuf refinery, and evaluating the work of the rest of the refineries." Bengdara pointed out that a memorandum was signed in this regard.

Libya has been in chaos since a NATO-backed uprising toppled longtime leader Muammar Gaddafi in 2011. The county has for years been split between rival administrations, each backed by rogue militias and foreign governments.

The current stalemate grew out of the failure to hold elections in December 2021, and the refusal of Prime Minister Abdel-Hamid Dbaiba, who is leading the transitional government, to step down. In response, the country's eastern-based Parliament appointed a rival Prime Minister, Fathi Bashagha, who has for months sought to install his government in Tripoli.